When Black Swan Meets Blue Ocean
In the first few months of the Covid lockdowns of 2020, news came of two great companies filing for bankruptcy. Both were global brands, very familiar, yet aspirational. Both were examples of the Blue Ocean strategy.
First, a company that achieved success in an unlikely category: circus. Cirque du Soleil created a unique position in an industry that was in decline. Combining the best of both worlds of a circus and the opera, Cirque grew into a profitable global brand.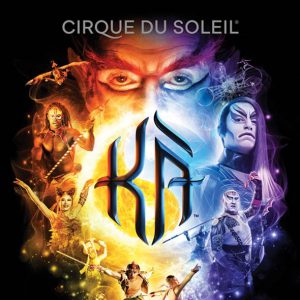 Second, a 200-year old business that reinvented its category several times with innovative products. Brooks Brothers started out as a tailoring company but came to be known for its sharp suits that have been preferred by Presidents and investment bankers alike.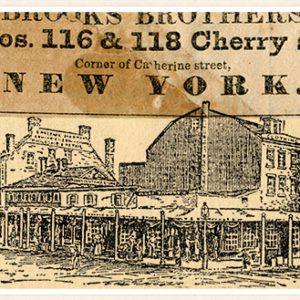 The corona virus took its toll on these two (amongst many others) brands. Imagine, just a few months of the pandemic caused decades (or centuries) of hard work to be wasted. Why couldn't they cope?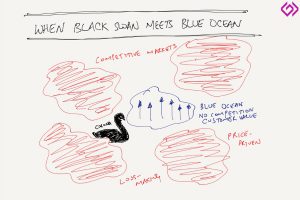 Even though the two brands belong to completely different sectors, what has hit them is the strengthening of the Isolation Economy due to the pandemic.
Businessmen, politicians and others have been moving away from formal dressing to more casual attire for years. But, the sudden enforcement of work-from-home has caused us to completely change our views about being dressed up. Even if we have dress formally, we have limited it to the upper body – since that's what is visible in a video meeting!
Similarly, outdoor entertainment has been under pressure from personalised content streamed right into our palms for a few years. The lockdown just shifted the bar to 100%. Not only are we able to choose from multiple varieties of entertainment, we can even be immersed in augmented/virtual/social experiences.
It is not that we will not ever dress formally or visit live shows again; it is just that the frequency will be lower than what it was before. And businesses that have been built on scale economics, have to reinvent and/or restructure themselves. The bankruptcy filings by Cirque and Brooks appear to be an attempt at the latter.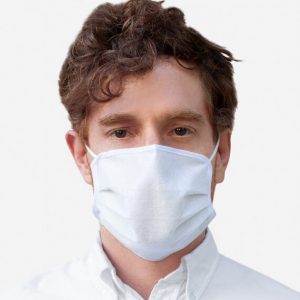 Think about product categories or brands that we frequently used prior to the lockdown but haven't connected for several months during the lockdowns. They face the same risk of behaviour change that fatally hit Cirque du Soleil and Brooks Brothers. A Black Swan hitting Blue Ocean strategies.
In my case, it was Watches, Hotels, Airlines, Formal Clothes/Shoes, Bags, Taxis, Cinema, Shopping Malls, etc. that saw almost zero use by me. Which of these would see quick recovery and which would continue to face "demand zero"? And what can these companies do to reinvent themselves, before they are forced to restructure?
If you wish to learn more about Blue Ocean strategy, and how you can identify new, unoccupied spaces in your industry, do check out our interactive course, Mastering Blue Ocean Strategy.