Episode 5: Revive Your Pink Moon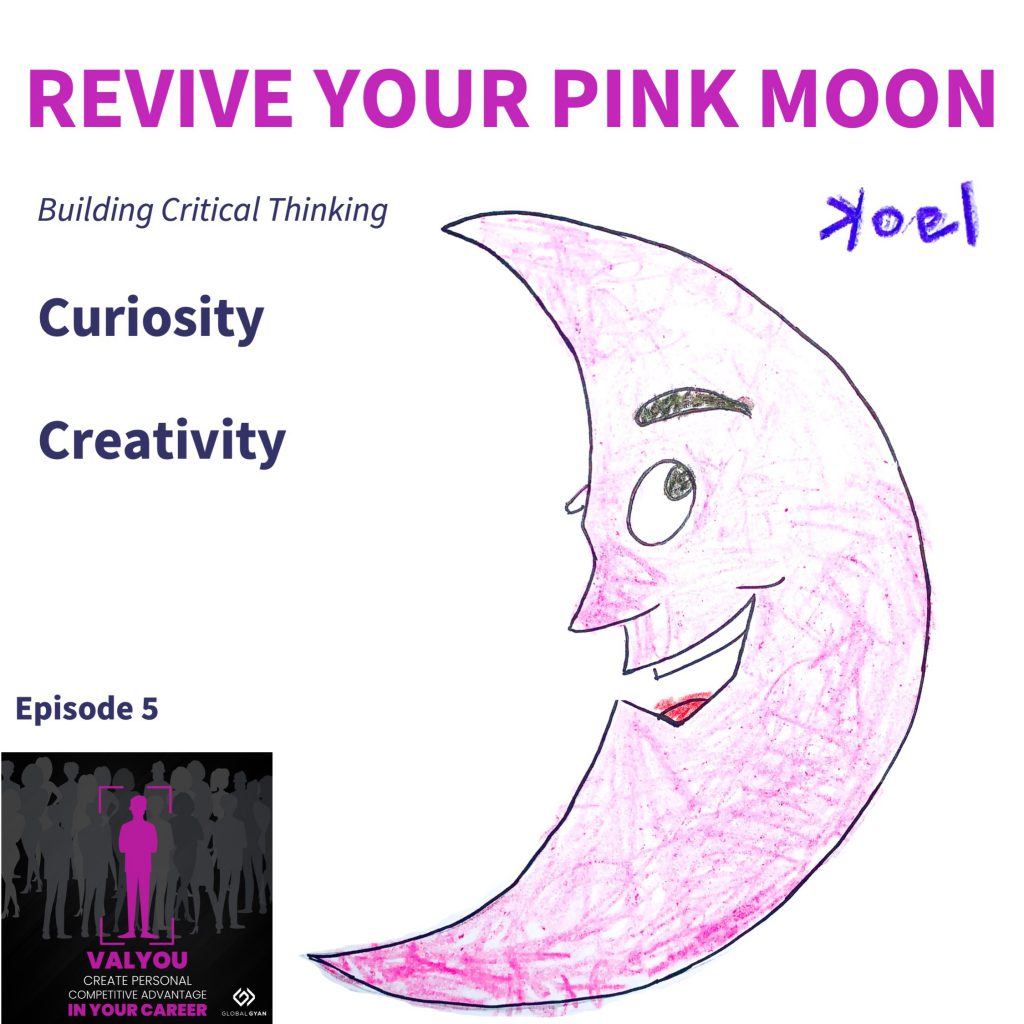 Critical thinking is the ability to distinguish between various pieces of data, to be able to derive patterns… and to apply learnings across domains.
The reason we need critical thinking is because we are required to solve complex problems, amidst pressures of time, uncertainty and limited data.
If you want to build critical thinking, I would just focus on the ability to connect the dots.
How do we connect the dots?
You need to work on both quantity and diversity of dots.
What stops us from being able to build quantity and diversity of dots?
The education system rots the two characteristics that mark a critical thinker.
Curiosity. Creativity.
I asked you to draw a picture.
This is the image that most participants draw. More or less.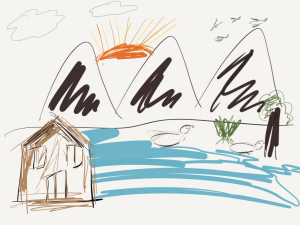 Everyone can revive their curiosity and creativity. Requires just a bit of discipline.
Here is a tracker that you can use to make sure you build the two (+1 bonus) habits.
Connect with us at programs@globalgyan.in or send a Whatsapp message to +91 892 843 9578.