Your Guide to Digital Age HR Skills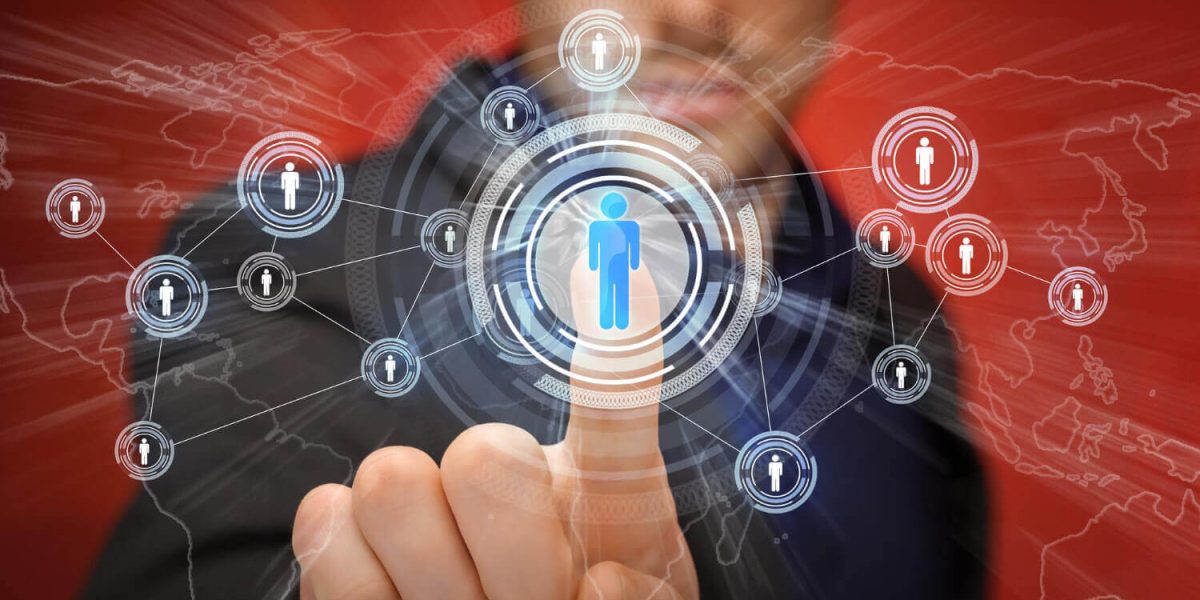 As we enter the digital age, there has been a lot of talk about how automation will change the way we work. But what does that mean for HR professionals? As organizations move from traditional models to hybrid and digitally activated working models, HR must adapt to this new world to drive business performance.
So what are the top competencies for digital transformation when it comes to those charged with managing and leading the most important asset an organisation has – its employees?
To help you get started here are four must-have digital-age skills that HR professionals can develop to ride and lead the demands of digital transformation disruption future of work.

In this article we will cover:
Four must-have digital-age HR skills
1. Build up Hybrid Workforce Management Skills
Unlike the pre-pandemic era, today, the biggest difference for HR professionals is to support their organization's success and deliver business results in a hybrid environment. This itself requires a heightened degree of agility and flexibility on part of the HR pros to help their organizations quickly adjust to new conditions. The have-to-have eagerness to find new tools for meeting emerging business needs as well as new organization business models. 
Like finding new ways of using digital platforms, interactive learning technologies, and automation to build up an efficient talent pool, drive employee engagement, and ways to channelize employee feedback into actionable interventions that will help to manage and drive performance.
Human resources professionals have a key role to play in adapting to these changes by identifying which roles can and should be automated and helping employees develop the skills they need to fill those roles or hiring talent externally.
In short, HR professionals must upgrade themselves to fit the needs of a digital business wherein agility, speed and flexibility are paramount. This will help them become more connected to the business, its goals, and its employees.
2. Equip yourself and your stakeholders with Inclusive Change Management Skills
In the digital age, workers and employers face a new set of challenges. On one hand, automation is changing the way people work and increasing the need for certain skills. On the other hand, many workers are unsure how to adapt to these changes or whether they will be able to find a position that fits their skill set.
As an HR professional, it's your job to help both employees and employers navigate this transition.
Digital transformation initiatives inevitably involve changes in processes and workflows that affect the way employees work. In many organisations, HR teams are responsible for leading the cultural change effort be it by identifying, communicating, and reinforcing behaviors that align with new ways of working and overcoming cultural resistance to change.
In such a dynamic environment, HR professionals should be proactive to manage the impact of this change. This entails focusing on upskilling and building within and across the organisation Inclusive Change Management Skills so that each stakeholder is well equipped to understand the why of the change and participates with complete understanding in co-creating, managing, and leading the change in a sustainable manner with least resistance.
3. Sharpen Your Digital and Analytics Skills
HR professionals don't need to be tech gurus to support the needs of their organizations, but they should at least have a good understanding of how technology can be leveraged to their advantage. Like, as how data can be made accessible by the use of new tools and technologies, ways to get better information to support strategies, people-related activities, and decision-making.
HR professionals should consider becoming knowledgeable about and utilising new technological tools when businesses are going virtual. They need to start embracing technology to elevate, optimise each process be it onboarding, employee communication, productivity, upskilling, performance management, and engagement.
4. Make These Soft Skills Your Ally
With the onslaught of digital transformation, HR professionals must focus on developing these soft skills which can be your Power Skills.
The 3 key ones are:
Effective Communication Skills: These days it is the art of remote communication and collaboration which is front and center. Clear, confident communication – both verbal and written – is a non-negotiable essential skill in today's information-rich, digitally-enabled age. Why? It is simple, highly-skilled communicators get things done and drive efficiencies.
Organisation Skills: To keep adapting to the changing dynamics HR pros require to sharpen their organisational skills right and keep this skill as their closest ally. We have witnessed it all during the Pandemic when processes had to be reorganized, internal communication became the primary mode of communication, and procedures and policies had to be fine-tuned. This all requires agility to understand, plan and reorganize the way the organisation and environment change.
Empathic skills: HR is still about people. Without people, you don't have a business. Empathy is a critical HR leadership and powerful skill. It helps build and sustain positive workplace relationships, fosters diversity, and inclusion encourages cooperation and collaboration, and facilitates conflict management, especially in a virtual and dispersed work environment. Empathy is a linchpin for nearly every HR function, without Empathy, you can't succeed.
At its core, Digital Transformation is about changing the way work is done. The question HR leads should ask is how we are helping to enable this brave new world of the future workplace and potentially a more remote and dispersed workforce.