Know the Must-Have Modern Day Sales Manager Skills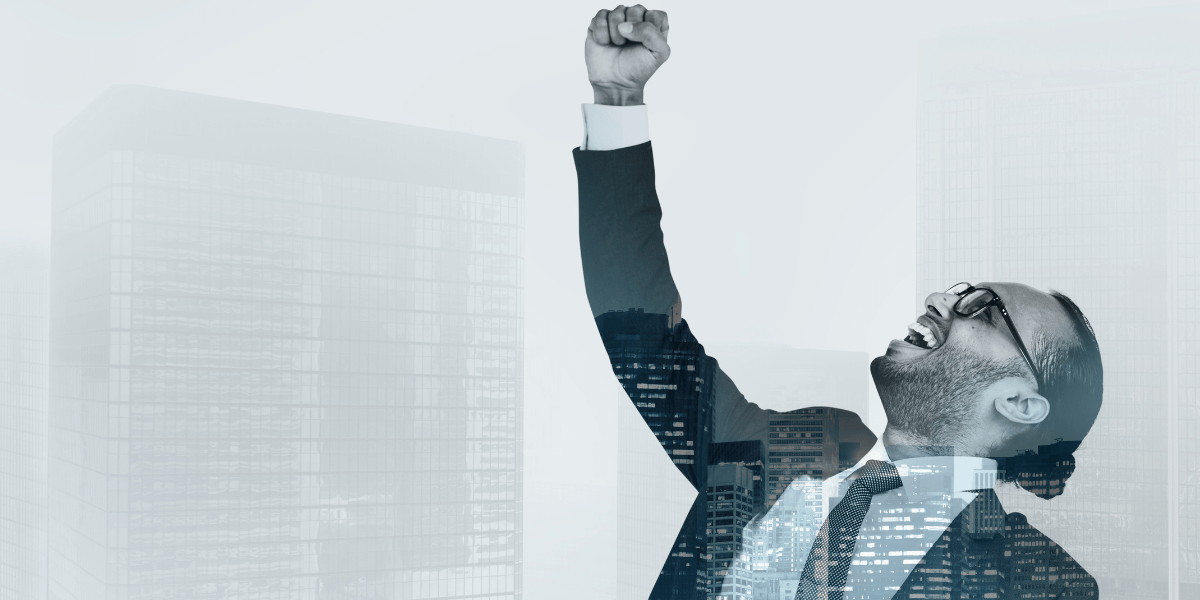 Best sales managers always demonstrate great leadership qualities. One of the most important roles for you as a sales manager is to steer away from the role of boss and instead manage, inspire, and empower your teams as an inspiring leader. Given that your most important asset is your people, adopt a people-first approach where you support and nurture each sales team member to be their best self.
In this article we will cover:
The must-have modern-day sales manager skills:
Are functional skills enough for sales managers to succeed
Leadership & empathy
Business acumen skills
Effective planning & analytical skills
Rational problem solving
Active listening & communication skills
1. Are functional skills enough for Sales Managers to succeed?
We all know that sales managers are the key drivers of an organization's success as they directly affect the overall revenue. While it is a highly rewarding profession, it is undeniably demanding as well. In today's evolving work environment, sales managers need to evolve and go beyond just their functional competencies. The current workplace dynamics require modern-day sales manager skills, to be a team leader with a strategic outlook rather than just a boss with functional skills.
Though having the basic first-hand experience of turning prospects into customers is non-negotiable, modern-day organisations and fast-paced environments require (equally crucial) relevant skills, competencies, and strengths to master and succeed in this position.
Hence, it is imperative that you arm yourself with these modern-age Sales Manager skills and mindset so that you can have a long and a rewarding future-ready and industry-relevant sales career
2. Leadership Skills & Empathy
This includes challenging people to grow, while also empowering them with the tools and resources they need to succeed. Likewise, as a team lead, you need to build a thriving culture based on learning and growing. Explore ways and means to build a learning culture where you encourage sharing best practices, skill development programs, books, articles, podcasts, business magazines, etc so that you and your team members are in continuous momentum to deliver your best. The crux of your leadership approach as a modern-day Sales Manager should be on Mentoring, Motivating, and operating from a zone of empathy.
3. Business Acumen Skills
Business acumen also refers to a business sense or business savviness. Simply put it is the ability to know how your business behaves and get inside the skin of your business.
It entails building a strong understanding of business situations, the ability to quickly assess risks and opportunities, make smart decisions, and take actions that often lead to positive outcomes. To sharpen your business acumen it is crucial for Sales Managers to have a practical awareness of every nuance, i.e. units, processes, and roles that comprise a successful business and how these components are interconnected.
As a modern-day Sales Manager, you should be able to understand the larger business picture along with little details, gauge the impact of market trends on your business, gain a good understanding and interpretation of financial statements, be adept with relevant technological platforms and tools, grasp business objectives and translate them into actionable interventions to achieve them.
It is vital to transition from mere functional skills and develop your business acumen skills to build strong and value-driven relationships within the organisation and for the customers you serve.
4. Effective Planning & Analytical Skills
A Sales Manager is in charge of the creation and execution of the sales strategy in collaboration with sales leaders and a cross-functional leadership team. Effective planning backed with execution is key to any Sales Manager's role. Your role itself demands to plan efficiently every aspect of the sales funnel right from chalking your go-to-market sales tactics, deciding your product differentiators, getting a market overview, budgetary planning, setting goals, defining your team structure and their role and responsibilities, backing with regular performance reviews to ensure that your performance is on track.
Likewise, with effective planning, you also need to build strong analytical skills. Right from market mapping, competitive analysis, customer segmentation, and SWOT analysis, arriving at key metrics to achieving sales targets. Strong planning and analytical skills arm you to leverage data, market insights cum intelligence to plan well and arrive at sharp tactics to generate business and sales revenue.
5. Rational Problem-Solving skills
As a Sales Manager, you cannot escape multiple challenges like market disruptions by competitors, stuck deals, attrition, lack of resources or budgets, irate customers, underperforming team members, or inherent process roadblocks. These inevitable situations demand Sales Managers to have rational problem-solving skills.
Hence, make sure you invest in consciously developing your rational problem-solving skills. It aids in better decision-making while it also sets a benchmark for your team members to learn to manage and handle problems effectively.
Remember, the core of your role as a Sales Manager is all about solving problems and removing obstacles for your team members to help them perform at their optimal level.
6. Active Listening & Communication Skills
The ecosystem that a Sales Manager operates in makes him interact frequently with his team members, leadership stakeholders, prospects, channel partners, and customers. The efficiency of a Sales Manager and their team interactions is determined by your capacity for active listening. Active listening skills will help you get better insights into a problem or a situation and facilitate better decisions and arriving at solutions. It aids in building trust and reassures your stakeholders that you value them and are always present at the moment. In short, effective communication skills where you are able to communicate effectively with clarity of thought and purpose and listen actively are vital skills for any modern-day Sales Manager aspiring to grow and lead.
In short, if you are looking at climbing up the corporate ladder as a successful Sales Professional in ever-changing business dynamics, it is vital that you stay invested in building relevant strategic, business acumen, and people skills apart from your functional competencies. These skills and competencies will keep you industry-relevant, position you as a value creator in your own organisational setup, build your credibility as a leader, and will open up doors of unlimited growth.
Need more expert advice and suggestions on becoming a Successful  Modern-day Sales Manager?
Well, tune into our exceptional tailor-made Courses to become a better leader.