Episode 7: Why Nobody Wants to Learn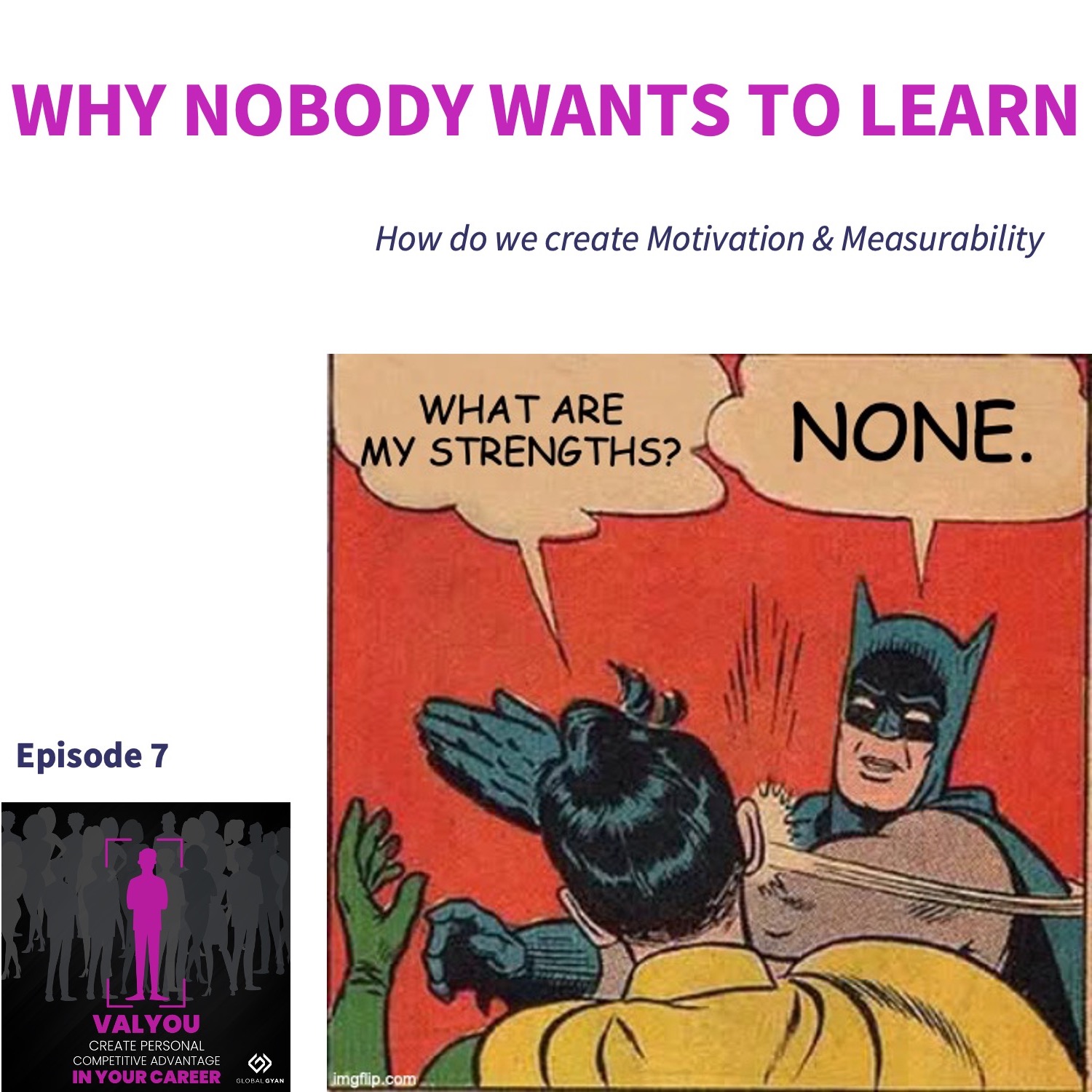 Unfortunately, yet another long break. GlobalGyan has been busy during this period with a wide variety of live programs and content. Hope this reboot will last longer.
This episode brings together things that Srini has written in various posts and articles earlier. Most leaders and educators ask this question: why aren't professionals / adults learning, even though it is obvious that continuous learning is critical to just survival, forget career growth.
And the sad reality is that (almost) nobody wants to learn.
The issue is lack of measurability of learning. Without objective measurement of capabilities, particularly those of the "soft" variety, there is no motivation to learn.
In this episode, Srini goes into the role of our performance management culture and the way supervisors/bosses manage feedback, in developing a vicious cycle of non-learning. Can we do something about it? We suggest a (virtual)
slap in the face
.