Episode 8: In Pursuit of 100Mn New Jobs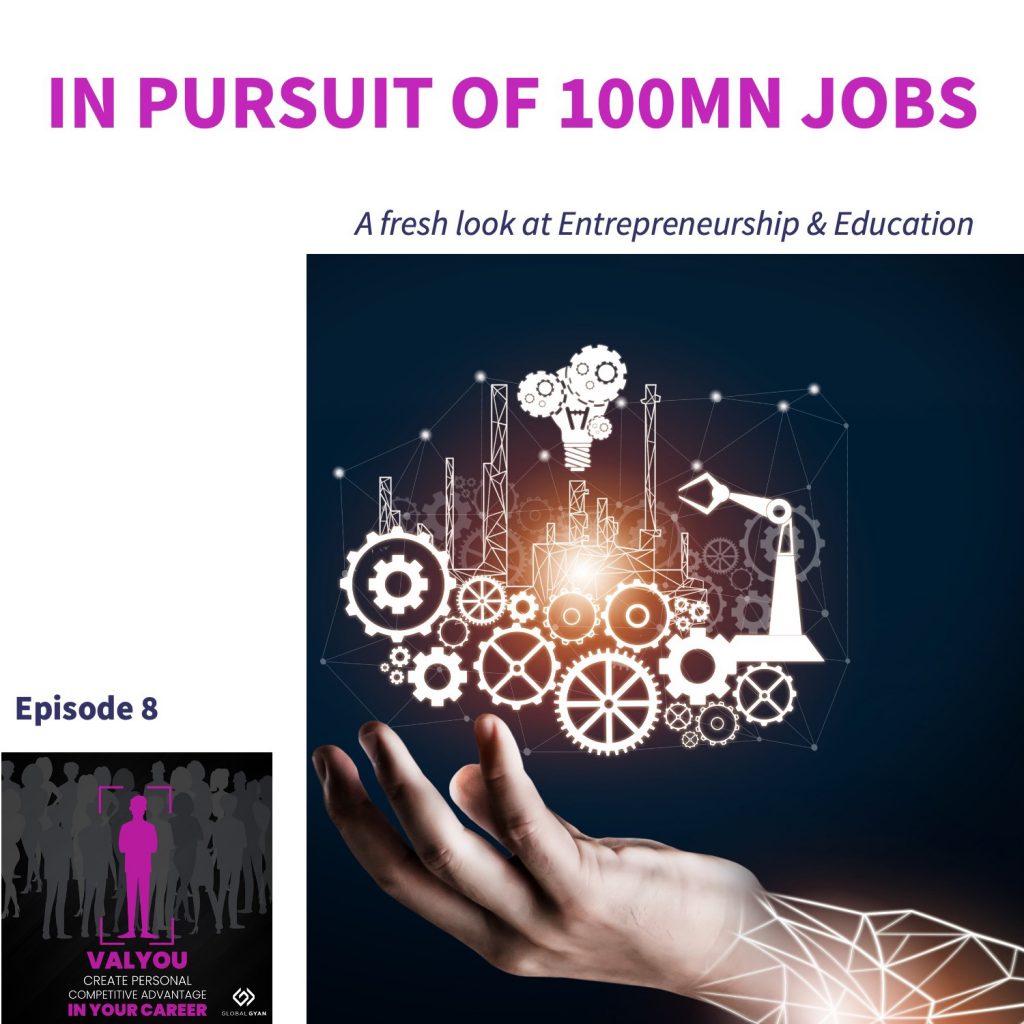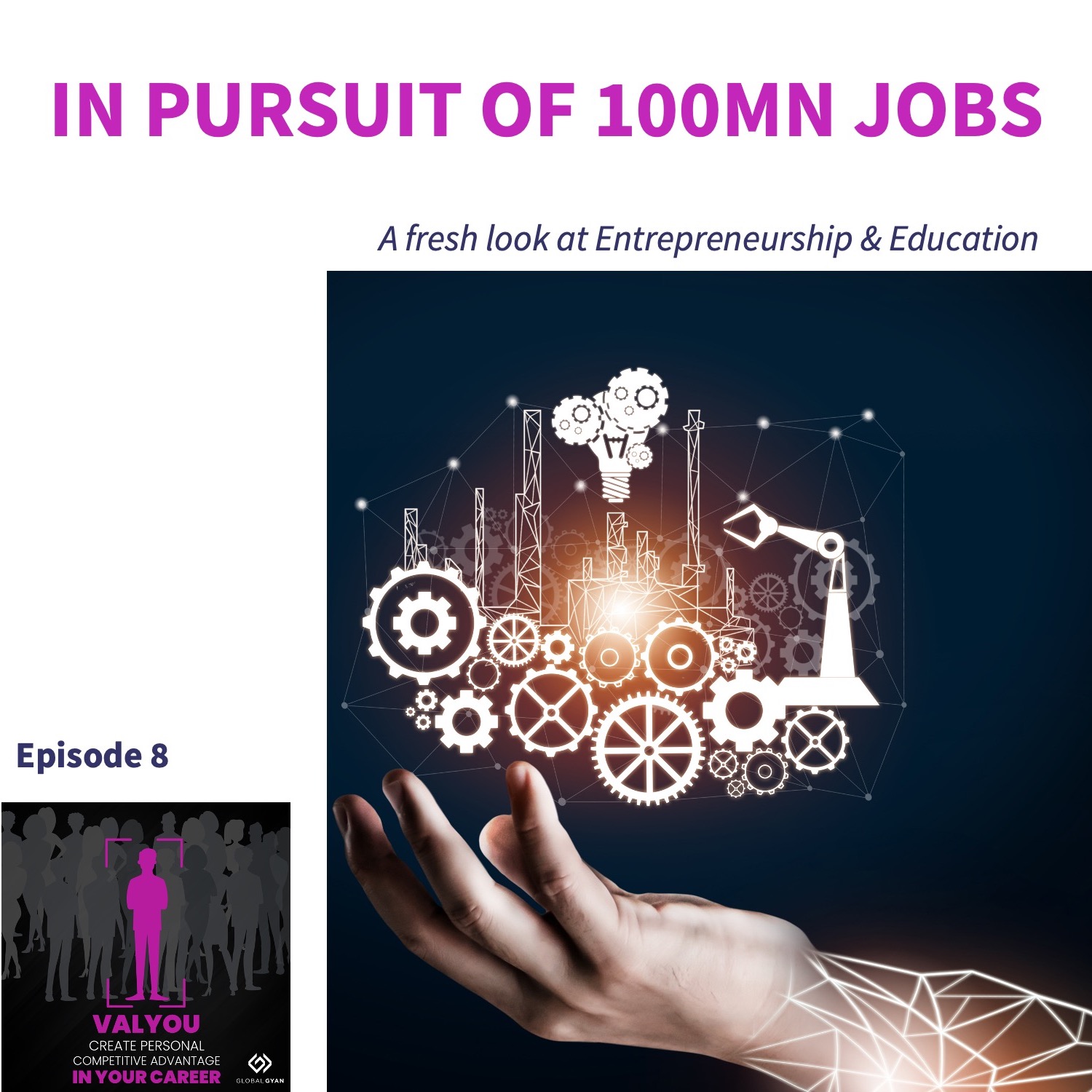 An
interesting article
in the Mint by Niranjan Rajadhyaksha ("Expand the 'missing middle' to fix our problem of job creation") talked about the need for India to create 100 million new jobs over the next 10 years. This will require 100,000 new companies (small & medium businesses) that can each employ a few hundred to be created. We need 100K new entrepreneurs.
What could hold them back?
The good news is that entrepreneurship (over traditional careers) has started to become acceptable to many youngsters and experienced adults. The not so good news is that entrepreneurship has been equated with the tech, VC-funded startup world. This must be expanded to include more "traditional" businesses.
Secondly, our education (college) system is a colossal waste of resources. It does not prepare youngsters for jobs, and less so for entrepreneurship. We must shrink our colleges and create new ones in their place which focus on what almost every 'student' cares about: jobs.
Creating 100 million jobs is not an impossible task. We must change the narrative around jobs.
To learn how GlobalGyan helps students and professionals prepare for jobs and careers, do check out globalgyan.in, connect with us at programs@globalgyan.in or send a Whatsapp message to +91 892 843 9578.