Episode 10: How I Almost Drowned Before I Learnt Swimming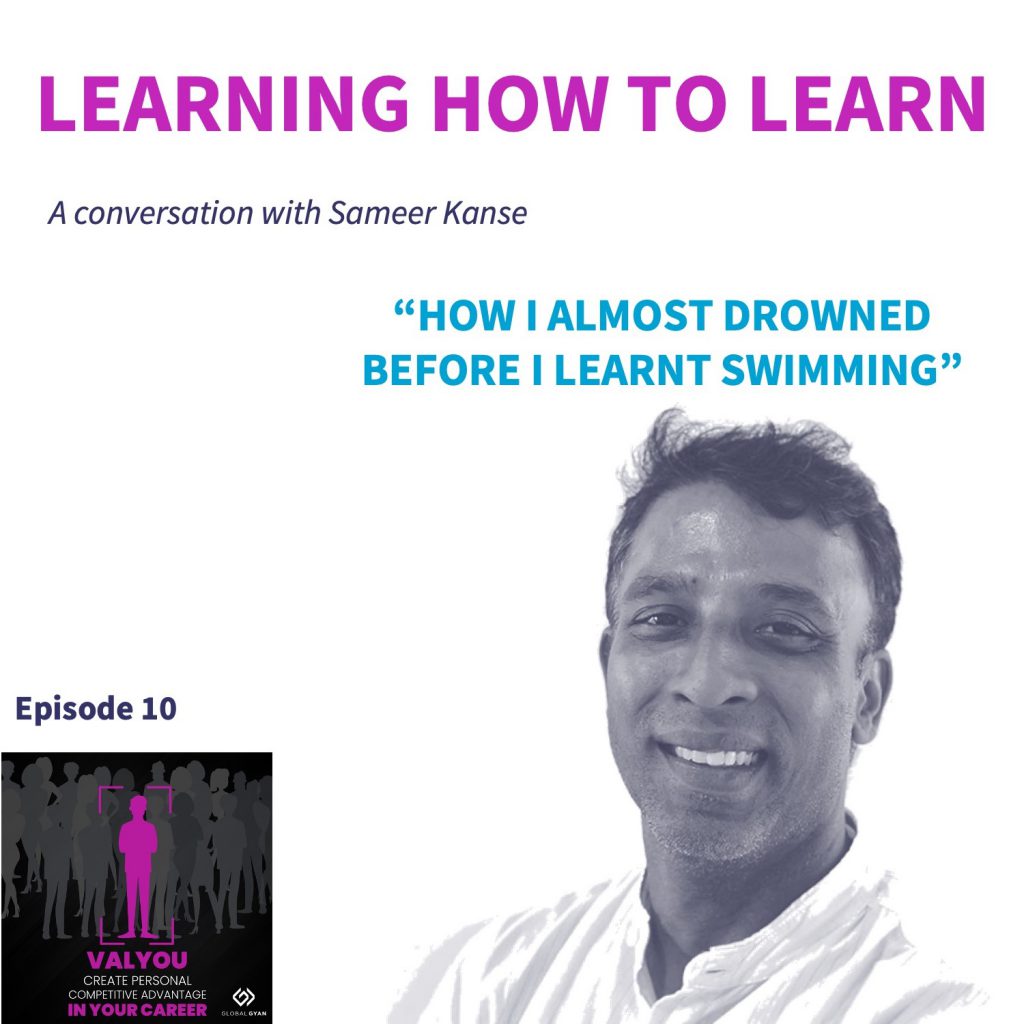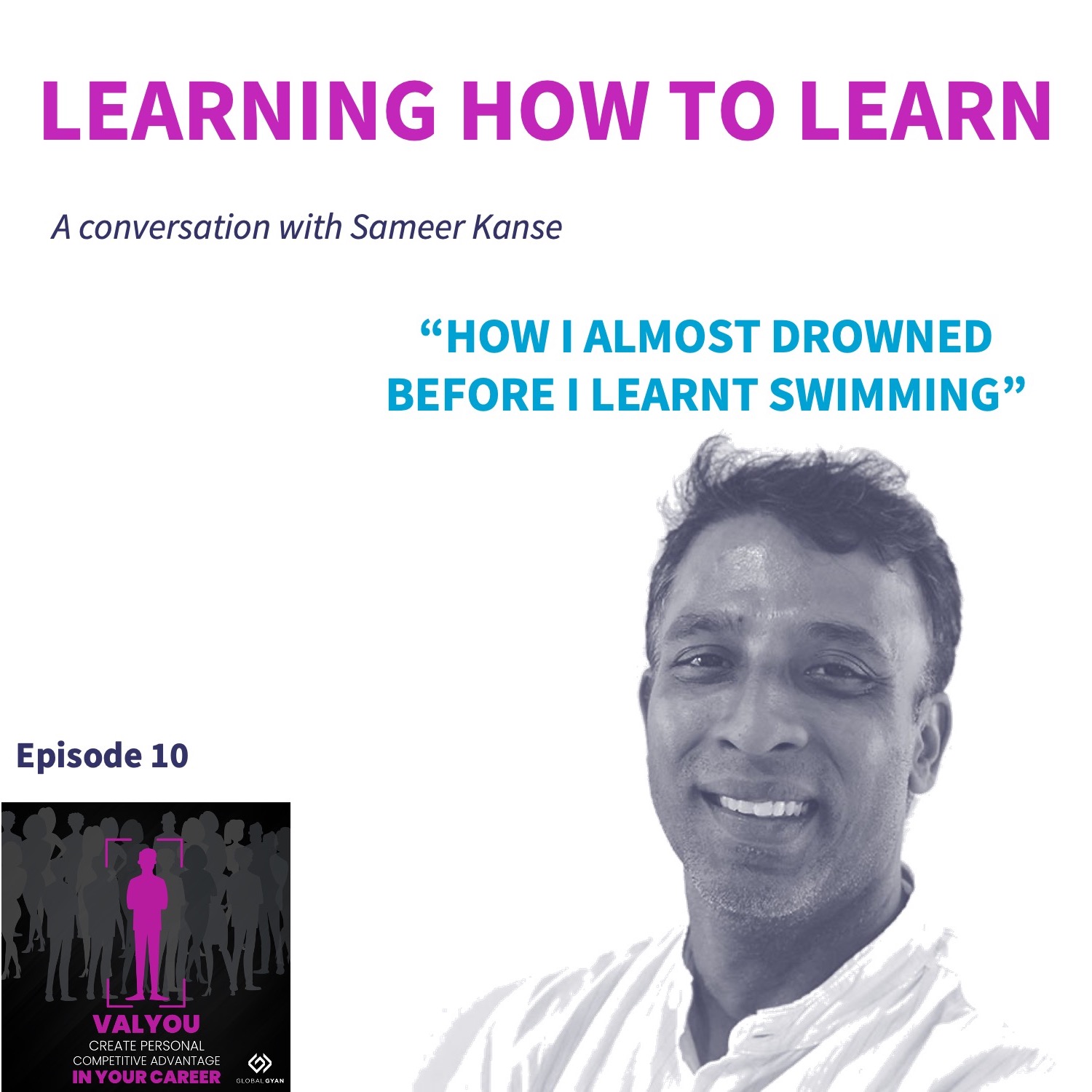 Nobody is interested in learning, I have often complained.
But let the record show that GlobalGyan has always sought to help professionals strengthen their capabilities, through practical learning programs 🙂
In this episode, I had a fascinating conversation with my co-founder and colleague, Sameer Kanse about the process of learning. Sameer is an intrepid learner and of course, a passionate athlete. Therefore, we discussed his learning journey of preparing for the IronMan triathlon.
What Sameer shared was a simple framework for how you can pursue a learning agenda, in almost anything. There are many useful tips that you will hear; what I found compelling was the role of a coach in this pursuit.
Do share your unique learning experiences and methods with us: write to programs@globalgyan.in or comment on our social media posts.
And finally, in the episode, you will find reference to a new program that we are launching. All you have to do is send a Whatsapp message to +91 892 843 9578 with the details mentioned by me.