Episode 6: Bracing for Uncertainty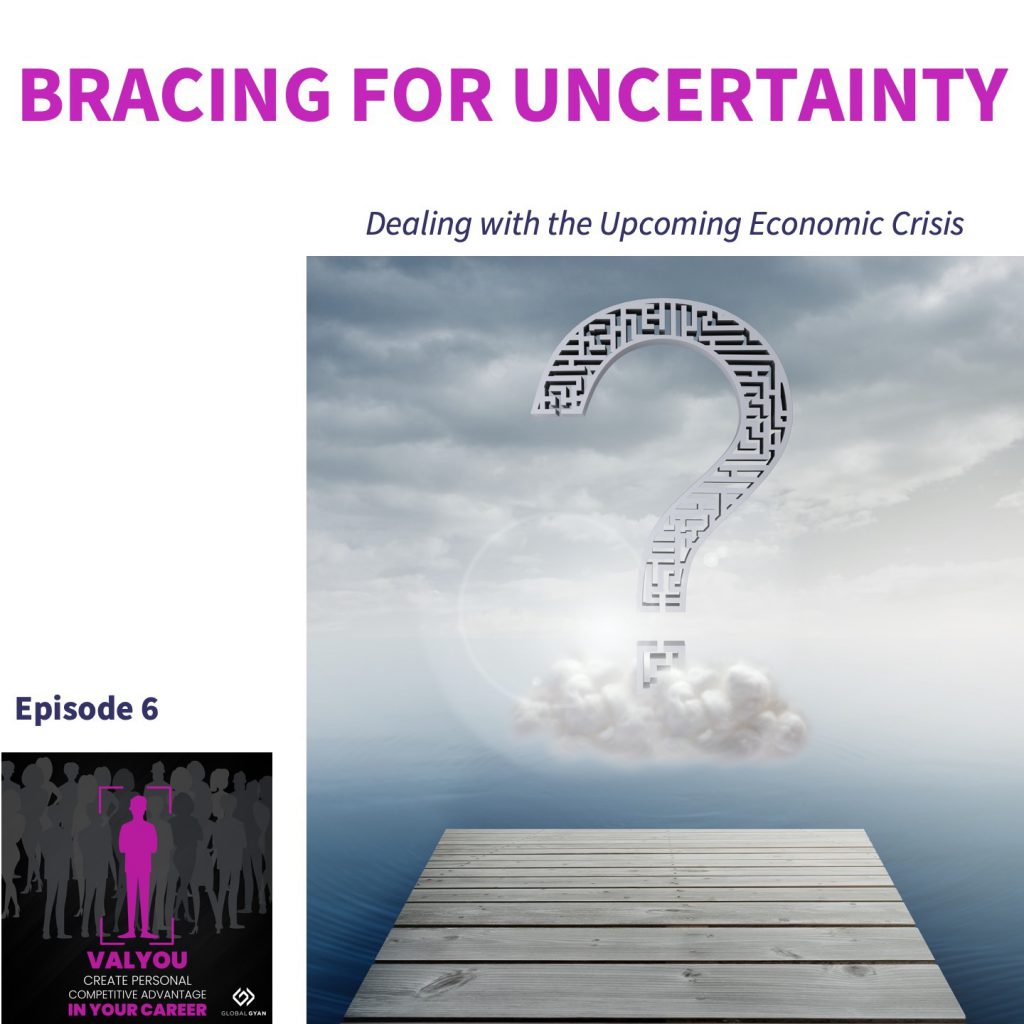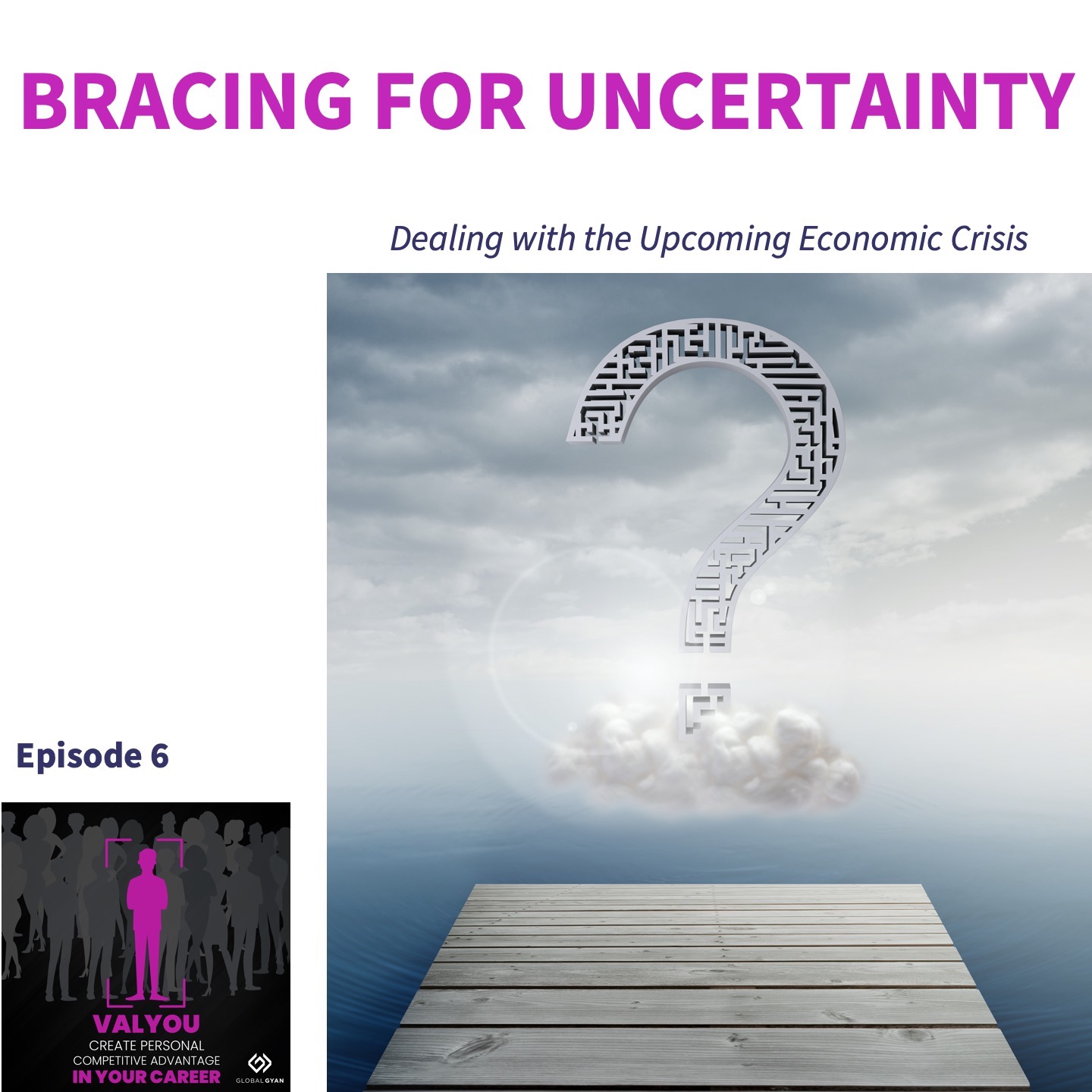 This podcast took an unplanned break, initially due to some health issues that I had and later, the inertia of resuming it.
But this seems like a good enough time to restart the podcast.
In this period of crisis and uncertainty, the Gig-workers are the first to experience loss of business. Many people have had their projects deferred or even cancelled. When you are essentially selling your time, and nobody wants to use your time right now, your earnings dry up.
What is the most important and urgent thing that you can do, if you are faced with the uncertainty of income? Nothing you do on the income side will yield you overnight results. The urgent thing that you can do is to lower your expenses. If the inflows are reduced or have become erratic, the first thing you have to do is to manage the outflows.
Connect with us at programs@globalgyan.in or send a Whatsapp message to +91 892 843 9578.