Women Are Not Good with Finance – Break the stereotype!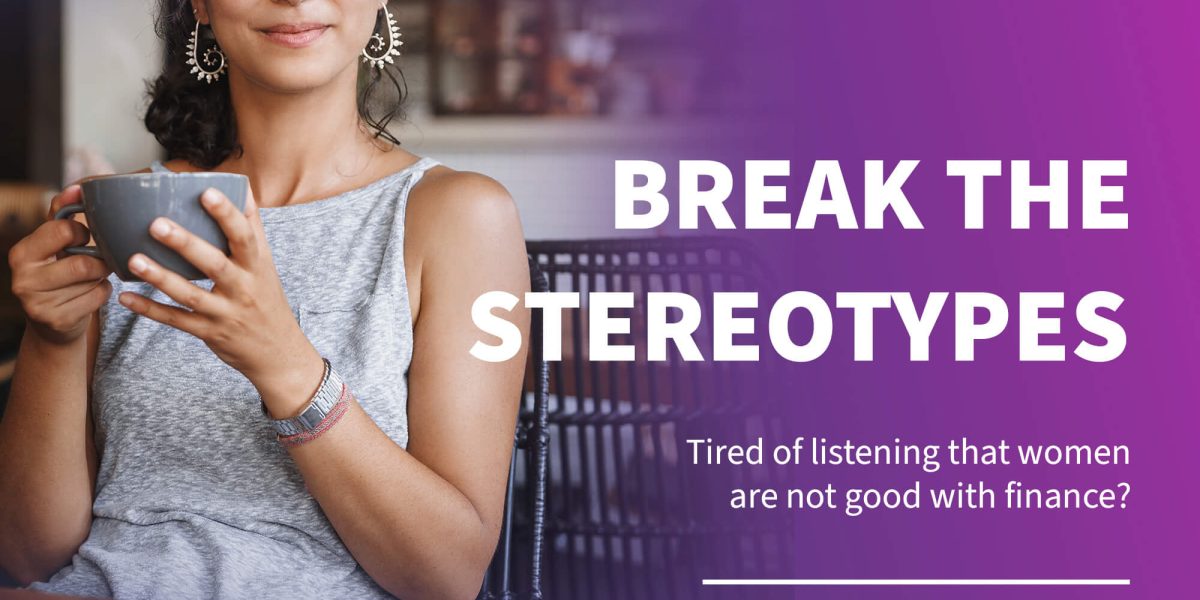 Financial literacy is key to success. However, many women do not have a good equation with finance for varied reasons. But if women take charge and empower themselves with the right financial know-how, tools, and skills, it can be a career game changer. That's why we are here to talk about the facts that impede professional growth and how women can take the lead to break the stereotypes.

In this article we will cover:
Finance isn't just a man's world
One of the biggest stereotypes about women with respect to finance is that they don't like math or numbers. Lack of financial literacy has impeded the growth of many women professionals. the report says ~59% of working women do not make their own financial decisions due to a number of cultural, economic, psychological, and physical restrictions. Some may have bypassed it but still the majority either feel intimidated or are not conditioned to advance finance-oriented careers.
If you find yourself at the intersection of these facts, don't let these old stereotypes hold you and many others like you back! It can have implications for her career progress into senior roles or entrepreneurship.
Make Finance your Strength and Not a Weakness
If you are confident about your functional skills however you feel that lack of finance skills and knowledge is impeding your growth, then take charge. You have plenty of opportunities out there to seek and convert your fear into your strength.
Instead of fretting over it, focus on embracing numbers with an open mind, get back to basics, learn the fundamentals and build on it. Once you begin the journey, you will start enjoying the insights, clarity, and power the numbers render and their impact on your daily lives to make informed and effective decisions.
"Financial knowledge can help women connect the dots in a business context and accelerate career growth."
Invest in Yourself to make confident business decisions
If you want to get started but don't know where or how you can use our guide below to take your career to the next level.
Benefits of Learning Finance Skills
Learning finance skills can open a world of possibilities. The benefits of learning finance skills are endless. It will help you to be an effective leader, make better decisions both professionally and personally, and even gain a competitive edge in the job market. Moreover, it can accelerate your career progression into senior roles or entrepreneurship.
Here are some of the ways that learning business finance can benefit you:
You will be able to connect the dots, see the larger picture and gain a better grip on the business interdependencies.
You will be able to effectively evaluate financial statements and make better data-driven decisions.
You will be able to effectively manage your personal and professional finances, including planning, investing, and cash flow management
You will level up your analysis of financial products and services, including insurance, loans, and credit cards, and how to use them wisely
Where to start?
Upskill! As a beginner focus on developing and sharpening your business finance. There are reputed online, and offline programs you can lean on to learn the basics and master financial skills. Make sure any finance program you opt for is not peripheral but gives you a good understanding of the fundamentals of finance and its' practical application in the real world. Moreover, follow the cycle of learn-apply-learn so that you leverage your newly acquired business finance skills to your professional and personal advantage.
While selecting a financial skills program here are the essentials that you should look for:
Learning basic financial terms
Basic accounting principles
Understanding financial statements
Inferring Balance sheet
How to make decisions from an ROI perspective
Pricing approach
Key ratios that impact operational efficiencies and profitability
One highly acclaimed program is Global Gyan's Financial Acumen Program for women. A power-packed program designed to empower women professionals with necessary industry-relevant finance skills and knowledge, so that they can fast-track their careers. The course which has benefitted over 5000 professionals, makes learning interesting as it includes gamified simulations, case studies, and assessments that will allow you to practice what you have learned while having fun at the same time.
So, if you're looking to get ahead in your career, Financial Acumen Program is the way to go.
Defy the odds, and get rid of the stereotypes. Let's play with numbers.