Whom is it for?
Business Managers
Entrepreneurs
Strategy Professionals
Business Students
Individuals Seeking to Adapt
What will you learn?
The concept of the Blue Ocean Strategy and its significance in the face of change and uncertainty.
How Blue Ocean Strategy differs from traditional strategies and offers new opportunities.
A practical framework for designing blue ocean ideas that can be applied to any industry or business.
Real-life case studies, including a failed Blue Ocean strategy, to deepen your understanding.
The opportunity to practice the framework with Srinivasa Addepalli, gaining hands-on experience in applying the strategy.
The importance of mastering Blue Ocean Strategy in the current business landscape, whether you're a manager or an entrepreneur.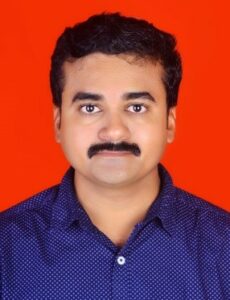 I found this course "Mastering Blue Ocean Strategy" very interesting and relevant. It helped me to improve my understanding of cost leadership and value differentiation. It is very rightly said that achieving both simultaneously is very challenging. But the steps in the Blue Ocean Strategy will help us in laying down the path for achieving such challenging innovative breakthroughs without getting entangled in the Red Ocean of a competitive mindset. This course was helpful in training me for the mindset of value creation using Blue Ocean Strategy through multiple relevant successful examples and learning from failures.
Barku Manohar Mahale
Rallis
About Instructor

Login
Accessing this course requires a login. Please enter your credentials below!