In the midst of tremendous change and uncertainty, many traditional & mature businesses find that they are lost. Growth has slowed down, competition has increased and profits are disappearing. They can choose to go down a sure path of slow death, or they can reinvent themselves.
Blue Ocean Strategy
is a popular concept developed by
W. Chan Kim and Renée Mauborgne
, in their bestseller book of that name. It symbolises a fresh way of thinking about industries and strategies, to find opportunity in the middle of gloom. In this course, Srinivasa Addepalli brings to life this strategic method through a practical discussion. You will learn what is the Blue Ocean
concept
and how the Blue Ocean Strategy
approach is different
from the way strategy is normally practiced. Through a case study of a Blue Ocean strategy that actually failed, Srini teaches you a
simple & unique framework
that can be applied to any industry or business to design appropriate blue ocean ideas. Finally, you get to
practice the framework
, jointly with Srini, so that you learn the application of the strategy. There has never been a better time than now to master Blue Ocean Strategy and apply it to your business, whether you are a manager or an entrepreneur.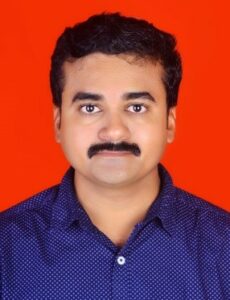 I found this course "Mastering Blue Ocean Strategy" very interesting and relevant. It helped me to improve my understanding of cost leadership and value differentiation. It is very rightly said that achieving both simultaneously is very challenging. But the steps in the Blue Ocean Strategy will help us in laying down the path for achieving such challenging innovative breakthroughs without getting entangled in the Red Ocean of a competitive mindset. This course was helpful in training me for the mindset of value creation using Blue Ocean Strategy through multiple relevant successful examples and learning from failures.
Barku Manohar Mahale
Rallis
About Instructor

Login
Accessing this course requires a login. Please enter your credentials below!