A Guide for Leaders To Foster Creativity in Workspaces
Creativity no longer is restricted to a few professions. It is a trait that is being embraced by organisations globally and has resulted in new ideas and strategies to grow business.
Simply stated creativity is basically thinking fresh, combining resources in new ways, and coming up with ideas or solutions that might not be obvious to others.
However, creativity at workplaces does not happen organically, you need to create a culture and introduce interventions that promote creativity. There are ways to foster creativity in workplace settings for nearly every kind of job.
Let's find out how can top management cultivate creativity within their workspace and advance their business goals?
In this article we will cover:
A guide for leaders to foster Creativity in Workspaces
Brainstorm for Interactive learning
In the workspace and other settings, brainstorming is one of the most effective methods for fostering creativity and innovation as a team.
Employees can be asked to suggest multiple uses for a particular item. Brainstorming can be conducted in a variety of ways, such as:
The "5 Whys" process where why questions are asked, and solutions are listed. With each answer, the brainstormer is prompted to ask "why?" and delve deeper into the problem before reaching an innovative solution.
Another effective approach is Mind mapping. It is a means of identifying related innovative ideas and words around a central concept, idea, or problem. The ideas should be grouped according to their relatedness, or each participant should have their branch
Cultivate Diversity
Creativity and innovation are a result of diversified thinking too. Hence it is important for leaders to build a team with divergent skills and strengths and draw upon their perspectives, knowledge, experiences, and expertise to bring out the best creative solutions to a problem or a task.  Likewise focus on creating a work environment where innovation, and experimentation is backed and failures are supported not punished, where different points of view are encouraged and respected.
Leaders can consciously focus on building a diverse team, as the ability of diverse organizations to outperform their competitors is a result of pooling the best ideas and experiences of team members.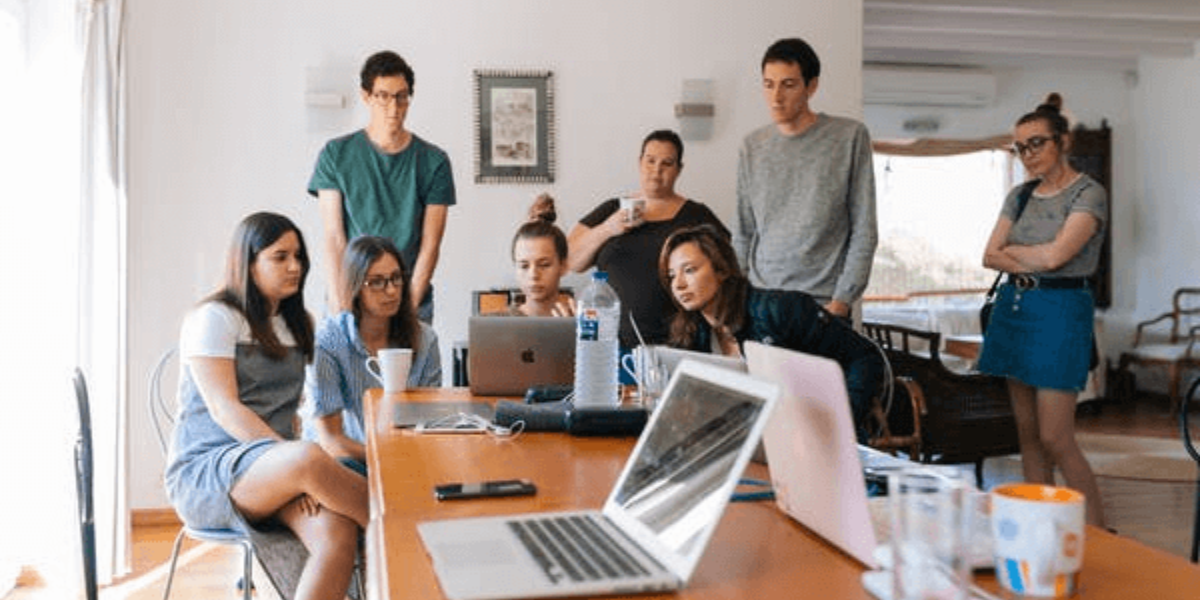 Build Relevant Capabilities
Ensure that employees have the skills necessary to think creatively. Support them in building competencies that will help them to think fresh.
It could be workshops on design thinking, critical thinking, or a course on relevance approach that focuses on developing multiple solutions to a problem based on imagining your customer or user's situation. These interventions will assist them in finding new approaches to solving problems and adapting to change.
Similarly, encourage knowledge sharing. It could be by employees themselves sharing their know-how, and expertise with their team members, or by having a central learning management system where employees can contribute content, case studies, white papers, articles, and inspiring work across categories. This can act as a source of inspiration for finding creative solutions.
Recognise and Reward Innovation
As leaders make sure that you create a work culture where innovation is encouraged and rewarded. Employees will benefit from a culture that rewards creative ideas, regardless of whether they result in a new product or process. In spite of the fact that their ideas may not work out, it can them feel safer that their ideas are valued.
Creativity Works
Fostering creativity at the workplace unfolds multiple benefits for organisations.
It positively impacts the bottom line. Managers get a happier, more engaged, and more passionate team and employees can express themselves, and unravel new layers of passion and meaning in their work. So, get creative and bring the zing back to your business to create a creatively charged work culture, it' 's nothing but a win-win for all stakeholders.
GlobalGyan enables organizations and individuals with power programs on critical thinking and design thinking. Reach out to us to know how we can help you to create a creatively charged workforce that can advance your business goals.