5 Qualities That Help Managers to be Leaders
As famously quoted by Warren Bennis, 'Managers are people who do things right and leaders are people who do the right thing'. A manager's job is to manage. A leader, on the other hand, leads. Or should I say, must lead? Some do, but many don't. This is because they simply just don't know how to. Let's have a look at qualities that help managers to become leaders.
In India, transitioning from a management role to a leadership role is still a grey area. For instance, in most workplaces, seniority largely determines promotions rather than aptitude even today. Or, managers know just the functional execution and usually lack the leadership skills to handle complex situations, and lead teams and cross-functional dynamics with confidence, critical thinking and decision-making.
Here are the leadership skills and qualities that help managers to unlock their leadership potential.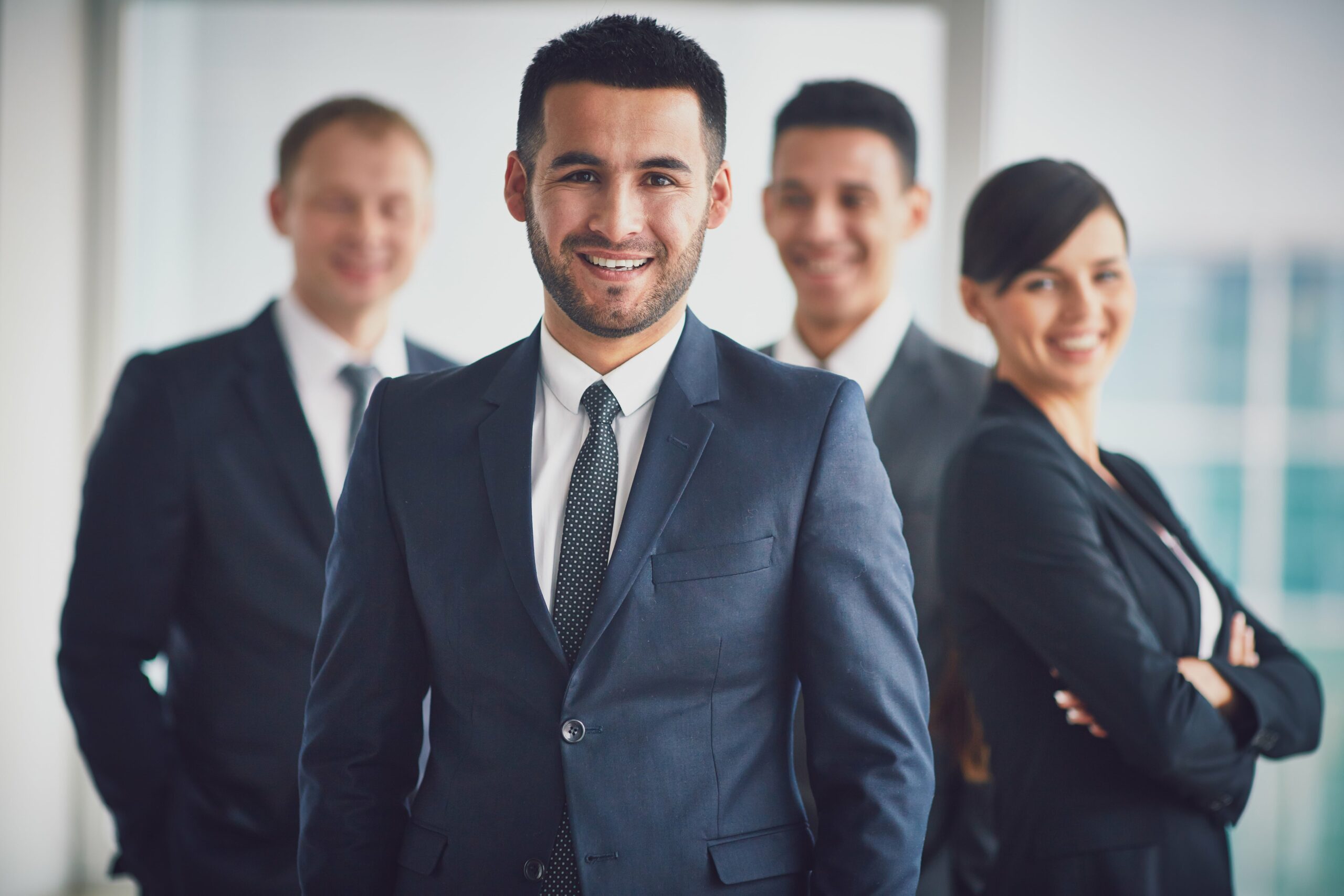 Strategic Thinking
One of the most important leadership skills that a leader should learn is how to think strategically. In an increasingly interconnected and fast-paced world, managers need to not only act tactically but also think strategically and move beyond only execution. Strategic thinking is one of the top most qualities that help managers to look beyond the obvious.
Great leaders succeed not because of their leadership skills to motivate people or inspire them with powerful speeches, but because they can see the bigger picture and identify opportunities. Strategic thinking is essential to every organization, regardless of size or area of focus. If you have this leadership skill, you will always have a competitive advantage over those around you.
It entails the ability to solve complex problems by foreseeing opportunities and challenges, leveraging critical thinking, arriving at creative ways to address them and making informed decisions thereon.
It is important for an aspiring leader to make strategic thinking as their second nature and one can do this by self-learning, staying curious, asking pertinent questions on a daily basis. Likewise, you can opt in for professional programs that helps you to think, decide and act strategically.
Strategic Decision-Making
Strategic decision-making is also a crucial leadership skill for all managers. Teams look up to leaders to make clear and unambiguous decisions.
To make effective decisions as a leader, one requires multiple leadership skills and competencies that can be learnt and developed. So be on the lookout for opportunities that would help you develop your leadership skills to make decisions wisely and keep up with the constant changes.
To begin with you need to on top of your internal and external developments, have an eye for details, identify challenges cum opportunities, dig into data and analytics, leverage the team inputs and market intelligence, weigh all possible solutions, and then arrive at the most viable solution for the organisation or team.
There are no hard and fast criteria that define what makes a good leader. But when it comes down to the brass tacks of things, leaders must have three essential leadership skills, no matter their background or circumstances: strategic decision-making skills, emotional intelligence, and collaboration skills to take effective decisions that is in the best interest of the organisation and the team.
The Growth Mindset
The only aspect that can influence or preclude the leadership transition is your mindset. Regardless of your current role and work experience, if you want to become a leader, then the first thing you should do is change your mindset. This change will alter the way that you look at yourself, at others, and at leadership as a whole.
Ask yourself these relevant questions to find out where you are in your life:
Do you want to learn something new? Or do you prefer to stick to the usual ones?
Is your professional relationship based on trust and respect? Or are you always competing with someone?
Do you take the risk and go where you want to be? Or do you want to stay where you are for fear of failure?
If it`s more relevant to the "or" question or problem, it may be time to change your mindset.
By working with a self-limiting and fixed mindset, you will not be able to climb the leadership ladder. People with a fixed mindset lead with fear. Fear of failure, fear of the unknown, fear of criticism, fear of success. If you want to be in a place where you're motivated by anything other than fear, you need a growth mindset. And that all starts with the simple belief that you can get better at anything—and everything—you do.
The sooner you change your mindset, the faster you will move from manager to leader.
Effective communication
A leader is someone who inspires positive, incremental change by empowering those around them to work toward common objectives. A leader's most powerful tool for doing so is communication. Effective communication and effective leadership are interlinked. It is a critical leadership skill to gain trust, align team efforts in the pursuit of common goals, and inspire positive change.
As a leader or an aspiring leader, you need to learn to think, express, share your ideas and most importantly engage purposefully and intentionally with a diverse audience. What stands out is being simple and direct, staying authentic and being an active listener.  With practice you can learn and hone your storytelling skills – a great way to reaffirm and engage with your audience.
Remember inspiring leaders communicate with right Attitude and Action. It gives additional meaning to your spoken and written messages. Your behaviour gives people information about your disposition, opinion, or mood — regardless of the words you speak.
Life-long Learner
If the past two years have taught us something, it is that we must constantly learn and update ourselves. Similarly, in the context of leadership, one must always be in the state of learning. Learn to learn from your team members, colleagues, books, experiences, networking events, conferences, formal education. As managers or an aspiring leader one can have a lot of experience and specific skills but there is always room for improvement.
As investor and philanthropist Paul Tudor Jones eloquently observed, "intellectual capital always takes precedence over financial capital."
Sign up for leadership courses and conferences to learn new trends in leadership and better ways to empower yourself and your team. Invest in self-learning and build a culture of learning around.
Conclusion
Managers aspiring to be leaders need to build the leadership skills and abilities to shift gear from management to leadership.
You must constantly be in the state of learning and growing. Early on in your career, you can take advantage of trainings, team collaborations, and other learning opportunities available to you to learn about being an effective leader. In time, you may even have opportunities for more direct mentorship with existing leaders based on their own personal experiences.
With these actionable tips, you can develop the qualities that help managers like you to be a successful leader. Explore your options and seek opportunities to grow as a leader, so that you can create value for yourself your team and your organization.
Keep learning and keep leading!