Welcoming Young Minds to the Corporate World!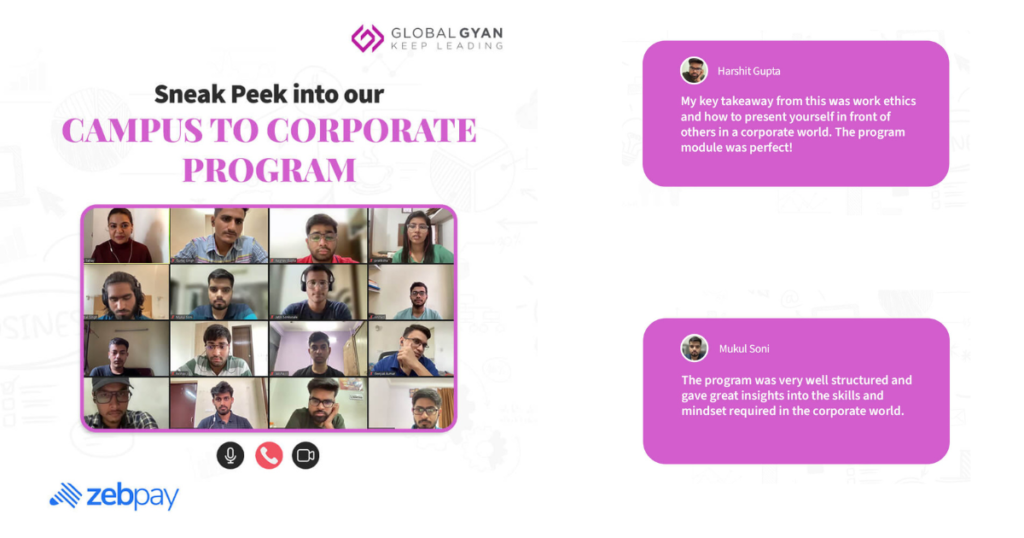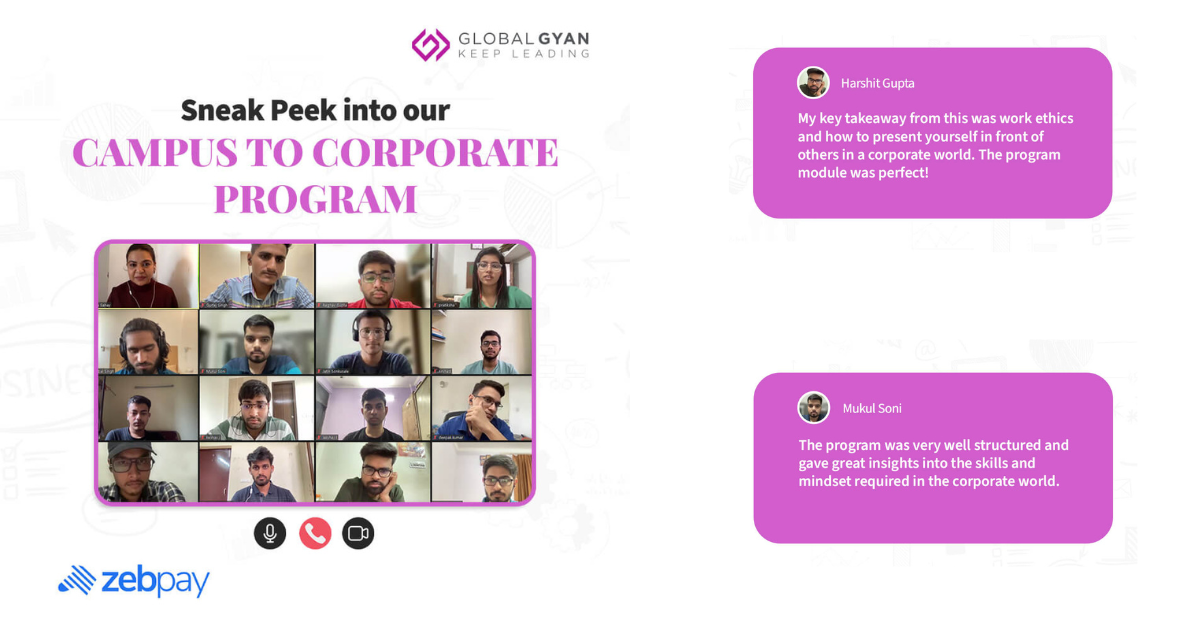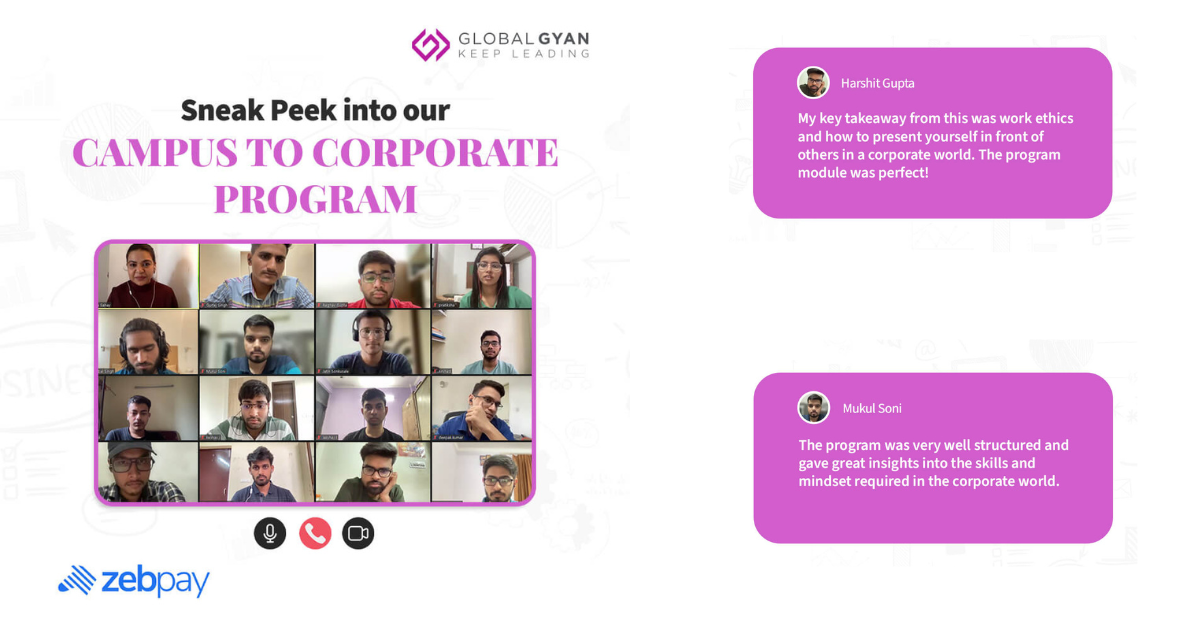 It was a pleasure to partner with ZebPay in facilitating a 'Campus to Corporate Program' for their fresh Tech Recruits.
Our faculty expert Priyanka Sahay conducted an engaging and insightful session to reinforce the importance of Ethical Conduct, Credibility, Collaboration, and Effective Communication skills to these fresh recruits as they set their foot into the corporate world.
Thanks to the support extended by the Zebpay team…
#corporateworld #getcorporateready #corporatelife #youngminds #campustocorporate