Season 2 of Women Leadership Program with Maritime SheEO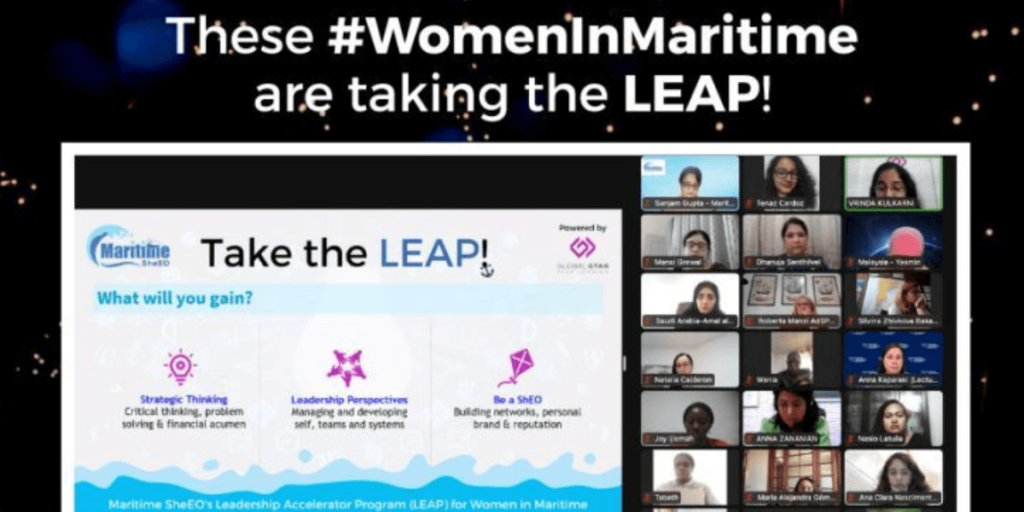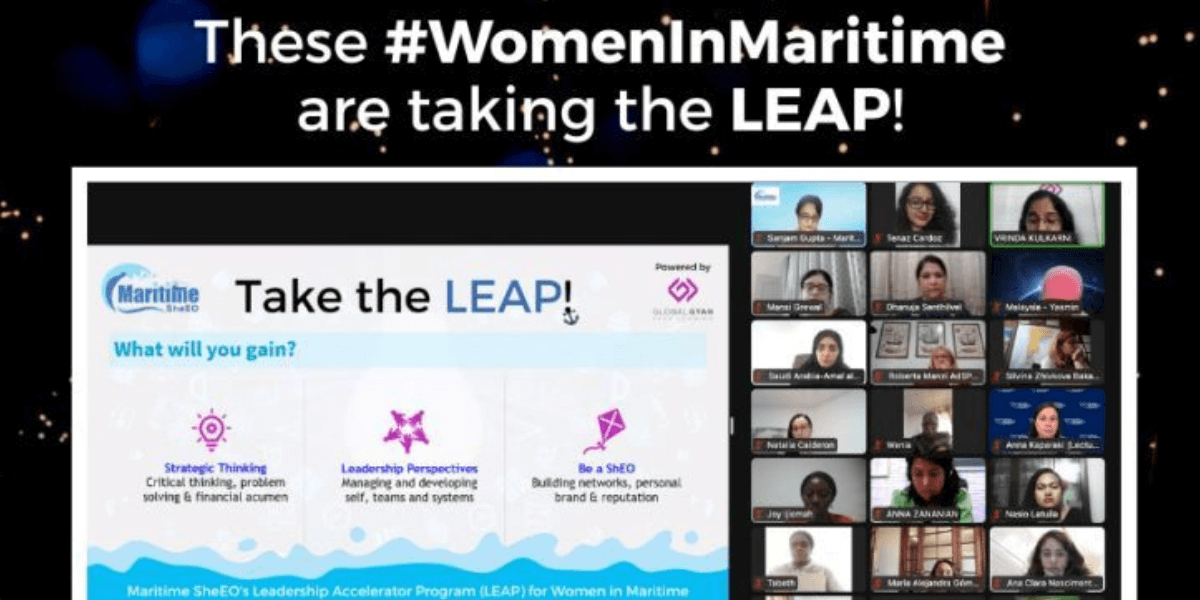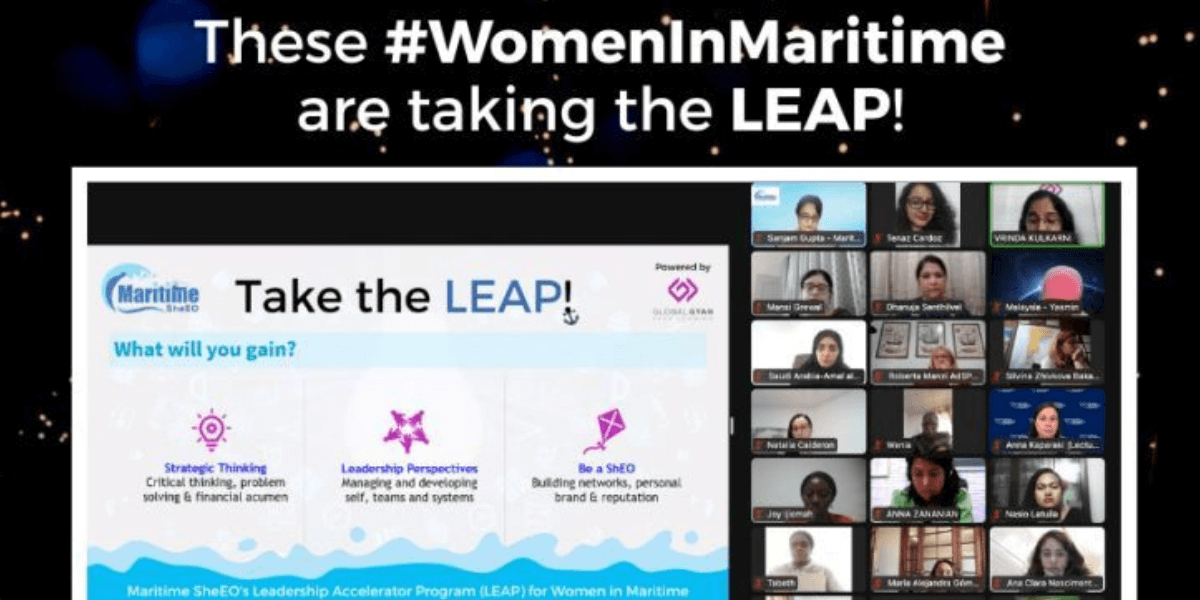 We are now live with season 2 of LEAP!
After a highly successful first batch, we are delighted to announce the next cohort of the Maritime SheEO Leadership Accelerator Program: 33 participants from 30 countries!
We are proud to be partners in action to the Maritime industry, in their pursuit of empowering such aspiring women to achieve greater heights and help them lead with a winning mindset and leadership capabilities.
Rising together with our women leaders – we forge ahead!
An initiative by International Maritime Organization, supported by WISTA International and developed by Maritime SheEO
we look forward to the success of our LEAP 2.