MANAGING TEAMS
Learn the innovative methods of managing team members, managing their expectations and driving a productive team.
Self-paced Interactive Content
In-Lesson Interactive Exercises
Understanding my Role Taking
What makes a team?
Who is a good team player?
Understanding my team leadership role
What is role taking?
Stages of Team
What is your preference?
Which role to play when?
Controlling & Empowering Teams
Control vs Empower
Control vs Empower & ther PDCA cycle
Delegation- is it Control or Empowerment?
Control or Empowerment?
Managing 3C's of Teams
Understanding the 1st C- Collaboration
What is Collaboration?
Understanding the 2nd C- Competition
What is Competition?
Understanding the 3rd C- Collusion
What is Collusion?
Managing Team Effectiveness
Two-Dimensional View of the Team
The visible and invisible systems
Do's and Dont's of the visible and invisible systems
What is Governance?
Managing Conflicts
Sentient System for High Performing Team
Designing Sentient Systems
Why do we need team rituals?
Rituals and sentient systems
Storytelling and sentient systems
Play and sentient systems
Sentient Systems
Managing Diversity within Teams
Seeding and Managing Diversity
Step 1: Inclusions
Step 2: Expression
Step 3: Dialogue
Step 4: Build Consensus
Analyse your role in and objectives in managing a team
Identify what type of managerial role suits your team
Learn the pros and cons of controlling a team or empowering a team
Understand the 3 C's of managing and uplifting a team
How to make your team more efficient?
Learn to build a team of diversified needs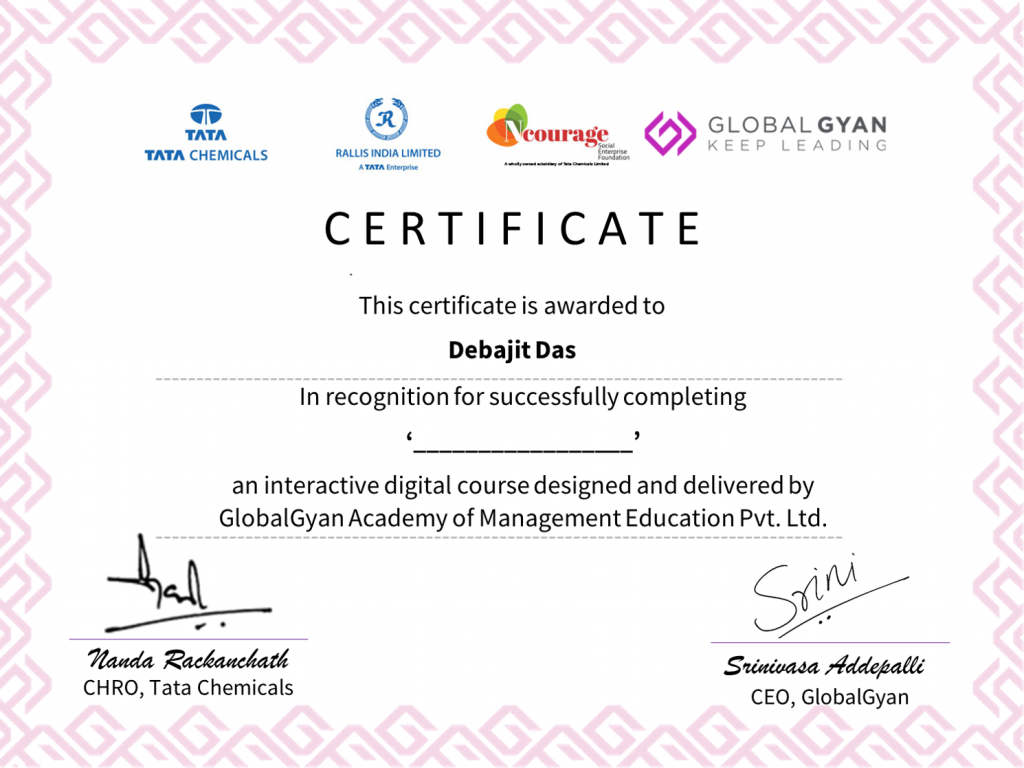 4000 +Learners from Top Corporates