Valyou Starter Certification
Valyou Starter Certification is GlobalGyan's entry-level managerial learning journey aimed at developing Professional Skills needed in the early stages of one's career.
The program covers the top 10 professional skills that most corporates seek in an entry level employee.The program is delivered digitally, so that you can learn at your convenience, and yet take benefit of the expertise of our faculty, and collaborate with other learners.The program is taught and facilitated by industry experts, who bring a practical perspective and help you with the knowledge, tools and mindset needed on the job.
Who is this Program For?
Young Engineers

looking to move up in their Careers to Team Lead & Project Management roles

Sales Executives

looking to progress to Sales Manager roles

MBA Aspirants seeking to strengthen their interview and GD skills

Young Managers

seeking Product Management roles

Young Entrepreneurs

seeking to learn the ropes of converting their ideas to a viable business
Program Faculty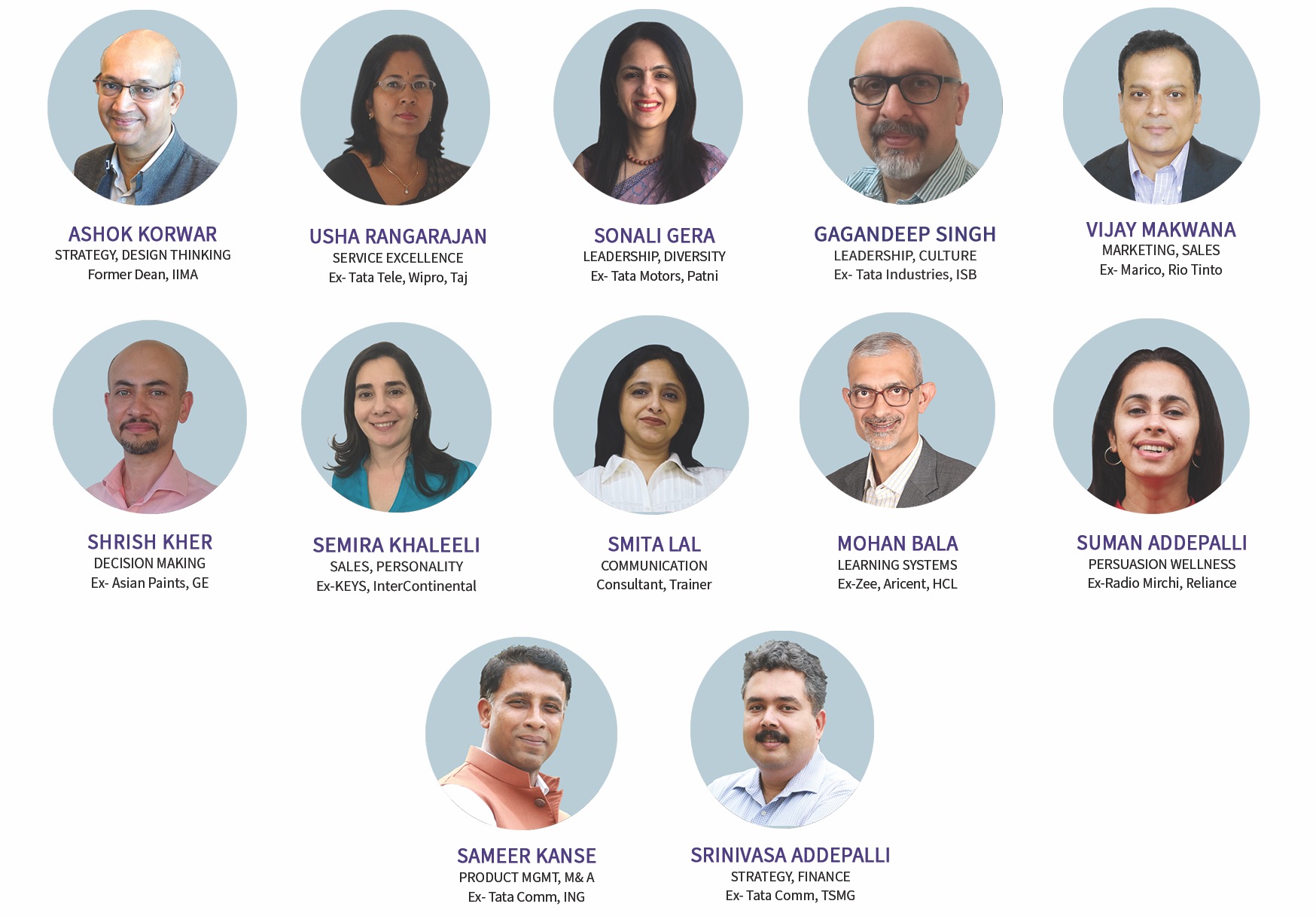 Who Should Buy ValYou Starter?
Corporates
Train your entry-level executives with the professional skills that builds their job readiness. You can use this for induction training for all graduates, including Graduate Engineering Trainees (GETs). ValYou Starter can help improve productivity and retention of your sales, customer service, operations or project executives, making them more aware of the business and building necessary people skills.
Campuses
Employers complain that graduates have poor job readiness. Prepare your students to face the real world, with the professional skills that are sought by all employers. ValYou Starter acts as a supplement to the technical and academic teaching provided in the course curriculum. This online course is taught by highly experienced leaders and faculty from top MBA programs, and can be blended with classroom sessions on recruitment & interview preparation.
Individuals
Prepare to face the real world with the professional skills that are sought by all employers. Instead of wasting lots of money and time on an MBA program, use ValYou Starter which is taught by highly experienced leaders and faculty from top business schools. Not only will this Certification help you in differentiating yourself during the job search process, you would also be better prepared for your first day on the job.
ValYou Starter Program Content
AWARENESS OF BUSINESS CUSTOMERS & COMPETITION

ART & SCIENCE OF SELLING AND PERSUASION

DESIGN THINKING FOR PROBLEM SOLVING

COLLECTING, ANALYZING & PRESENTING DATA

MAKING SENSE OF FINANCIAL NUMBERS
MANAGING TIME & STRESS

DISPLAY A PROFESSIONAL & SMART PERSONALITY

UNDERSTANDING & MANAGING STAKEHOLDERS

MANAGING SELF, DIVERSITY & ETHICS

CREATIVITY , ARTS & PERFORMANCE
EFFECTIVELY USING MS OFFICE TOOLS

WEBINARS

MENTORING

ASSESSMENTS

REPORTS
Digital with a Personal Touch
Learn when and where you want, but do learn regularly. You can revise a topic if you feel the need for it. And you will have access to the content for one full year. Lesson resources provide you a summary for quick reference.
LEARN AT YOUR
CONVENIENCE
Just because it is digital does not mean you are alone. You would be invited to webinars and case discussions, so that you can learn from others, and share your perspectives too.
It can be a bit lonely to learn alone, particularly when you feel you require a helping hand. Don't worry. Your Friend Philosopher & Guide from GlobalGyan is always by your side to answer any queries or help you in your learning journey.
On successful completion, get your digital certificate with competency scores in areas that employers care the most about.