CREATING CUSTOMER PROMOTERS
This interactive course will help you answer some of the concerns of customers and equip you with frameworks to chart your journey in building happy customers.
Self-paced Interactive Content
In-Lesson Interactive Exercises
In the world of Social media a single disgruntled customer can lead to a loss of many customers. How do we manage customers in this connected economy? How do we create promoters of our services and more importantly does every organisation necessarily need to be customer centric? This interactive course will help us answer some of these queries and equip you with frameworks to chart your journey in building happy customers.
What is Customer Centricity?
1. Customer Centricity
2. Case Study: McDonalds
3. Industry Experts View on Customer Centricity
Product Vs Customer Centricity
1. Introduction
2. Product Centric or Customer Centric?
3. Difference B/w Customer and Product Centric Organizations
4. Key Reasons to be Customer Centric
Creating Promoters: Closing the Loop
1. Net Promoter Score
2. Closing the Loop
3. Best Practices to Follow to Close the Loop
4. NPS and its Linkage to Customer Delight
5. Case Study: Manufacturing Company
Learn why creating customer promoters are important
Gain a perspective on how to understand the needs of the customer
Analyse the importance of customer centricity approach by industry leading company.
Key difference between product & customer centricity approaches.
How customer centric approach is delivering greater long-term value to the business?
How to create & manage the promoters community?
Measuring & analysing NPS
Designing & benchmarking custom branded NPS survey.
Learn about the best practices and tips that leaders follow to succeed with NPS.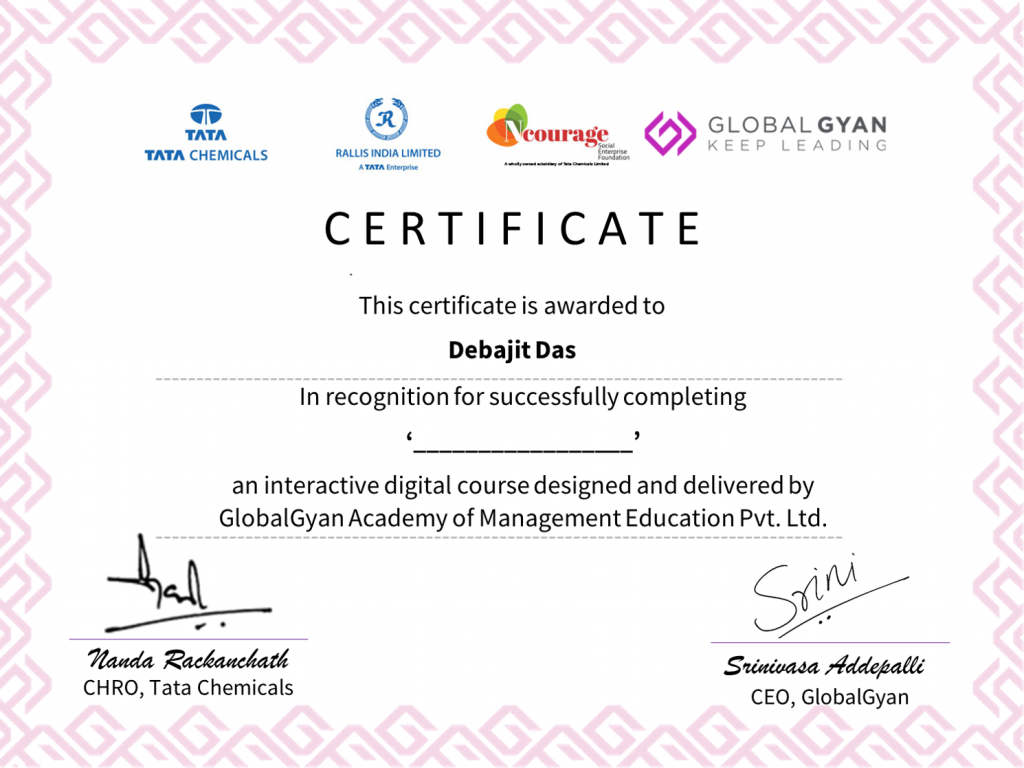 4000 +Learners from Top Corporates