BECOME A PERSUASIVE STORYTELLER
Leadership is about persuasion, presentation and people skills
Why Professionals Need to Become Storytellers
I began making presentations on day 1 of my job. I was lucky that I started out as a consultant and my seniors taught me a lot about creating impactful presentations.
Later, when I was the Chief Strategy Officer at Tata Communications, I used to notice that many capable managers were unable to get ahead because of their extremely weak presentation skills. Their slides were unbearable to read, with lots of text or tables pasted. And it used to hurt me to see them struggle because I knew that they were capable of much more than what their presentations reflected.
Your stakeholders don't have the time to go through dozens of slides or rambling presentations. They are highly distracted and extremely busy. On the other hand, your team members are probably from a generation that is growing up on micro, audio-visual content. The art of storytelling is essential to get their attention.
Just like a well-crafted and told story is memorable for years, your presentation can also be as memorable and effective. The art of storytelling is not just about making great PowerPoint slides – though, that is much needed, but it is about crafting your message in a way that persuades your audience, and then delivering it. The good news is that it can be learnt, in a structured manner, with the right coach and dedicated practice.
Srinivasa Addepalli
CEO, GlobalGyan; former Chief Strategy Officer of Tata Communications
Business Leader, Consultant, Teacher, Writer, Speaker
MODULE 1
Structuring Your Content for Success
Communication Approaches that are aligned to Business Outcomes
Popular Methods for Structuring any Communication
Building and Articulating a Point of View on a Topic
MODULE 2
Persuasive Storytelling in Business
Understanding Influence and Sources of Influence
The Simple Secret of Enduring Stories
Developing Your Stories in a Business Context
MODULE 3
Delivering Mind-blowing Presentations
Personal Reflection & Improvement
Beyond Slides: Verbal and Non-verbal Communication
Identifying and Building your Style
Registrations are Open.
 New batch starts Jan 11, 2021.
Limited seats for a small group only. Register before seats run out.
You already have good communication skills. You know how to make presentations and design your slides effectively.
You could be a mid-senior level manager or an entrepreneur or a free-lance consultant. You could be in sales or finance or HR or operations… it does not matter.
You want to RISE to the next level.
You want to engage with Board members, industry / financial analysts or investors. You are required to address town-hall meetings or speak at business seminars.
Why Communication Skills are Crucial for your Career
3 Live Sessions
2 Hours each
30 Mins
Personal Coaching Session
3 Assignments
with Personal Feedback
Certification
From GlobalGyan
Why is Srini the Best Coach for you
At the age of 26, just two years into his job, Srini was making presentations to the top leaders of the Tata group, including Mr. Ratan Tata.
Before he was 30, he had successfully negotiated complex, cross-border M&A deals, and pitched various investment proposals to Boards of publicly listed companies.
He was recognised as one of the top 40 leaders in the telecom industry under the age of 40, when he was 36. By then he had made presentations at global conferences, including a special WTO summit on telecom deregulation.
Srini has mentored several Indian corporate leaders and has trained thousands of professionals over the past 7 years.
Frequently Asked Questions
Is this an Online Program?
The program has two components:
Live/Real-time Sessions: Three sessions of 2-hours each would be held through Zoom calls, and your personal coaching session would also be on Zoom.
Self-paced Digital Learning: In addition, you would get access to 3-hours of digital learning that you can take up at your convenience, using the GlobalGyan mobile app.
I have not done the Basic course. Can I join it?
Yes. It is not mandatory that you have done our basic course before you sign up for this.
You will receive access to the digital lessons and recordings of the basic course "Make Presentations like a Pro", if you need to brush up on those topics.
How will I benefit from this course?
Learn the communication and persuasion techniques that are needed for your leadership career, from a leader who has experienced it in his own career.
You can ask questions, have conversations… you will receive personal coaching from Srini. Just the coaching session is worth more than Rs 10,000.
Receive a certificate of accomplishment from GlobalGyan, an Edtech company that is a learning partner to the biggest corporates in India
There are many Storytelling courses online...
"Never ask advice of someone with whom you wouldn't want to trade places" — Darren Hardy
In his corporate avatar, Srini has done and achieved what most manages aspire to in their careers. Whatever he teaches, it is from experience that he combines with academic rigour
Unlike most online courses, here you will get personal coaching and engagement with the faculty for an entire month, and beyond
What if I need more details?
Please write to us at programs@globalgyan.in and we will get back to you ASAP.
Globalgyan has been extremely effective in delivery of program on business communication for our senior managers. Srinivasa Addepalli's knowledge and practical approach is excellent.
Bhavaysh Karia
VP-HR, GIFT City
I still use many of the concepts you taught us!
Varoon Raghavan
COO, Princeton Digital Group
Srini's ability to present complex business information in simple hard hitting slides is awesome. I learnt a lot during my first job where he was my manager. Highly recommended !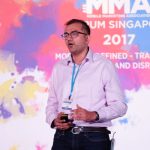 Jayesh Easwaramony
Founder, Spectra Global
Srini is an effective communicator. Highly recommended.
Prasanna Pahade
Business Unit Head, Mahindra Logistics
This exclusive program in business communication and the art of storytelling has till now been only available to corporate teams, priced at Rs 10,000 + 18% GST per participant.
For the first time ever, this program is available to sign up directly!
3 Live Sessions of 2-hours Each
30-mins Personal Coaching Session with Srini
3-Hours of Digital Learning
3 Assignments with Personal Feedback
Tool-kits and Resources
Certification