How to Build Your Executive Presence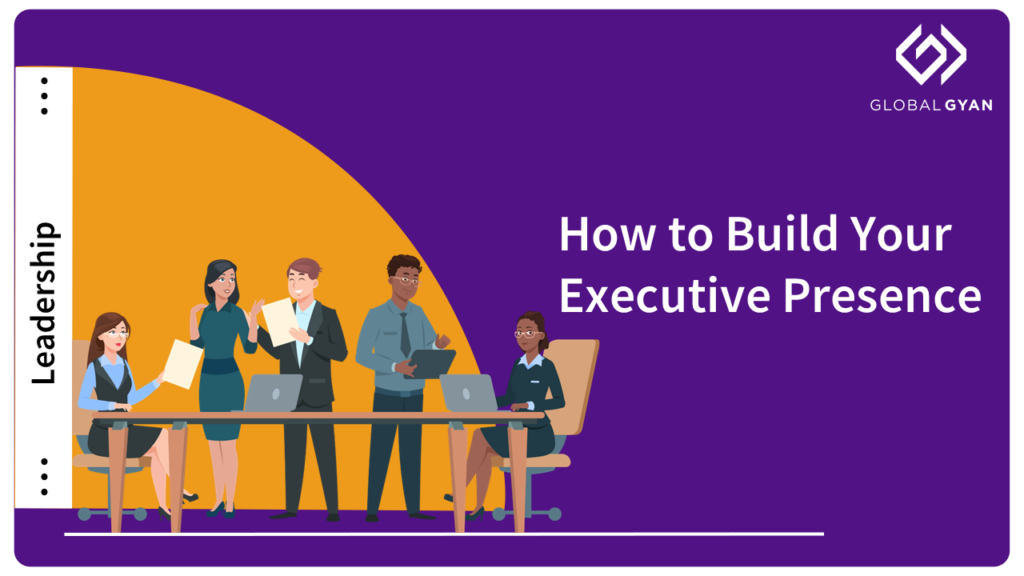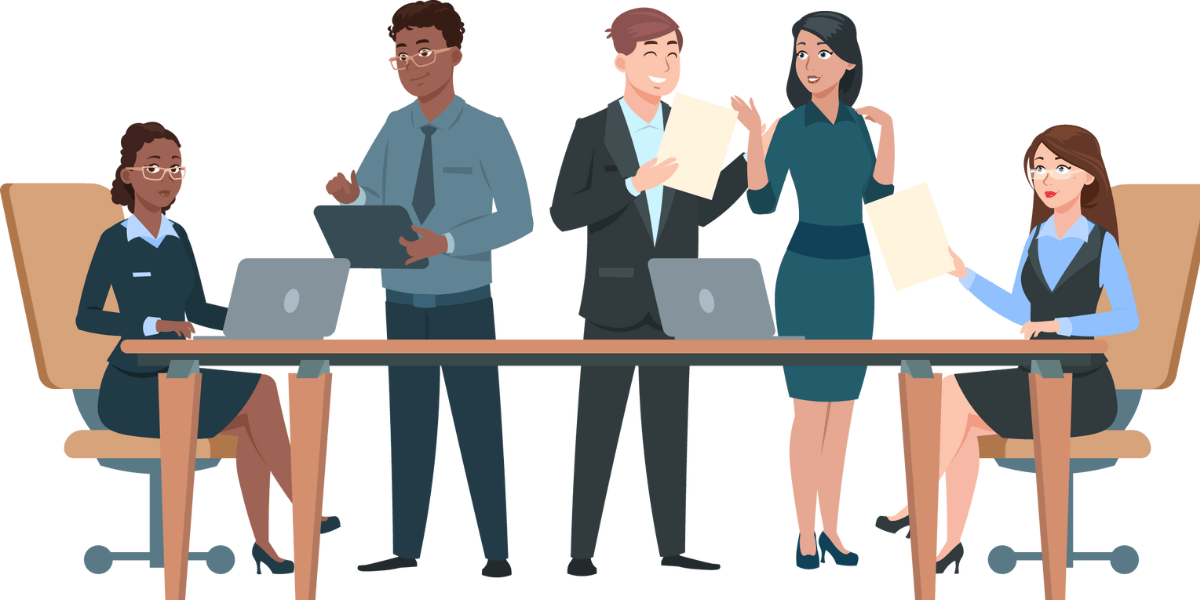 The term "Executive Presence" is a fairly recent concept that has evolved to meet the requirements of modern-day leadership. It was first introduced in Sylvia Ann Hewlett's book, The Sponsor Effect, and later in her latest book titled "Executive Presence". It is a skill set that is difficult to measure and has not been studied sufficiently or talked about in great detail.
It helps to explain why it is so difficult to provide a clear definition of executive presence. Executive presence encompasses deeply coveted and highly rewarded skills, but it isn't taught as a formal subject anywhere.
In this article we will cover:

Executive Presence – Key to Leadership
Do you want to become a leader or what to lead with influence and impact?
If so, then executive presence training is an investment in your current and future self. It's a gift that keeps on giving.
However, most managers and existing leaders looking to grow into leadership positions feel unfulfilled in their career with an urgent need to grow but unsure of what changes to make in themselves.
In a survey of CIOs conducted by Gartner, this gap called 'Executive Presence' was 2nd on the list of top 20 leadership traits that made a difference.
The fact is most managers wonder how to get these traits, which will ensure they are chosen for promotions and high-visibility projects, help them build confidence in others, inspire others to accept them as a leader.
If you're looking for ways to grow into leadership positions and are unsure of what changes to make in yourself, invest in building your executive presence.
Building an executive presence entails a holistic approach. Let's look at the important details that will help to create a convincing impression of authority.
1. Lead with Composure – Build Stress and Time Management Skills
Have you ever noticed that the boss isn't stressed out? In fact, do you know what the difference between a CEO and a regular employee is?
It's not just that they make more money or have more responsibility—it's also how they handle stress. They're able to step back, take a deep breath, and make decisions with confidence because they've learned how to manage their own emotions and develop a kind of "executive presence" in stressful situations.
If you want to get ahead in your career, it's important to develop these skills too. You'll be able to handle any crisis with poise, stay calm under pressure and always be ready for the next challenge.
The simple irony here is – you can only move to senior management positions if you get skilled at managing both – your time and stress levels, effectively.
Mindnote: Managing triggers, behaviours and your ability to self-manage in crises situations is critical to Executive Presence and the only way to achieve excellent outcomes.
2. Build Credibility (track record, connections, recognition)
Having knowledge of one's area of specialization is paramount for others to respect one's authority. 
A strong track record of success and open-mindedness can demonstrate a leader's expertise and ability to achieve results. Good networking skills and connections confirm a leader can access valuable resources and networks that go a long way.
Credibility ensures that certain names are top of mind for the leadership team when an opportunity arises. Credibility also shows that individuals have been able to prove their worthiness over time, earning their place in the organization and demonstrating their commitment to its mission.
Mindnote: Future leaders build their influence and authority on credibility.
3. Lead with Communication and Clarity (of purpose)
The most effective leaders are those who are able to convey their vision clearly, and inspire confidence in the people around them. A clear vision breeds passion.
One key aspect of Executive Presence is communication with confidence and conviction, both in terms of content and delivery.
It requires that leaders convey their thoughts with self-assurance, and with a body language that engages audiences, with a voice and appearance that inspires confidence.  
Clarity of purpose goes hand-in-hand with Communication Excellence. Clarity of purpose is crucial for executive presence because it inspires confidence and trusts in a leader, which is crucial for building strong relationships with team members and stakeholders.
It defines the direction in which the leader wants to take their team or organization and helps focus team efforts on a common goal.
A visionary leader understands how to distinguish between disconnected and connected ideas. A leader with a greater sense of clarity will identify which ideas have a clear purpose and what obstacles may arise while attempting to achieve them.
Mindnote: Clarity of Purpose goes hand-in-hand with Communication Excellence
4. Focus on your Candour and Character (Gravitas and Body Language)
In an increasingly competitive world, it's more important than ever to stand out from the crowd. In an interview with the Wall Street Journal, author and leadership expert Robin Koval said that "you have to be bold and brave and willing to take a risk."
 But how do you become bolder, braver, and more risk-taking? Well, one way is by practicing your executive presence.
 What is executive presence? It's the sum of your personal charisma and the confidence you exude in your body language. It's how people perceive you—and whether or not they trust you!
 If people at home or work take you seriously, that's a testimony to your gravitas. And if they don't, well then it might be time for some changes!
 You can cultivate gravitas by working on the following qualities:
Focus on your body language: There are four elements that make up body language, eye contact, facial expressions, gestures, and posture. These play an important role in establishing credibility and trustworthiness as well.
Show off your sense of humour: Laughing at yourself will help others laugh with you rather than laugh at you, it helps to connect better.
Be confident in what you say and do: Bring conviction and passion to your communication. When you speak with gravitas, people will believe what you say is true – even if they disagree!
Mindnote: It is important to remember that gravitas is not inborn, it is a carefully cultivated skill.
Endnote
In short, Executive Presence entails lifting others – it is the ability to have others willingly follow your lead – regardless of the position held. While it may seem like the idea of Executive Presence sounds like something reserved for those who already have power in their lives, there are things that anyone can do to improve their own presence at work or home. In fact, we'd argue that having a good Executive Presence is one of the most important traits any leader can have because it allows them to inspire confidence in their peers and superiors.
If you are looking to lead with impact and influence, GlobalGyans executive presence program is what you need. Curated and led by top leadership minds this blended program combines the power of the 4 Cs i.e. Communication, Credibility, Character, and Composure, to prepare aspiring and existing leaders with the confidence & influencing power that are needed to graduate to next-level of leadership and achieve personal and professional success. To get started reach out to us at engage@globalgyan.in